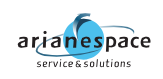 Earlier this week word came of a delay of the progress of preparing Ariane 5 for a launch, as it was reported that a 'social movement' prevented any movement of the vehicle. A rescheduling to the twenty-third of March was the optimistic statement from Arianespace, but that didn't happen as the protesters appear to have taken over the site. Arianespace's statement is shown here:
Arianespace VA236: launch delay
The evolution of the situation does not permit the restart of operations for the Ariane 5 launch scheduled for today, Thursday, March 23, Arianespace has decided to postpone the launch.
The launch vehicle, with its SGDC prime contractor VISIONA Tecnologia Espacial S.A.; and KOREASAT-7 for ktsat are the satellite payloads that remain in a stand-by mode and are being maintained in fully safe conditions.
According to Andrew Follett of The Daily Caller
Workers erected a barricade in front of a launch pad where French company Arianespace planned to launch a rocket and carry two satellites into orbit. The launch was postponed for at least a day.
"Due to a strike, the scheduled transfer operation to move the rocket from the final assembly building to the launching zone could not go ahead," Arianespace said in a press statement. "Arianespace has been obliged to postpone the transfer 24 hours."
The strike appears to have been organized by employees from a nearby public energy company in French Guiana. France and the European Union launch satellites from Guiana because it is near the equator, which makes launching rockets easier.
This spaceport has a long history of strikes delaying operations. The current strike does not appear to have been sanctioned, based on the expiration of a contract. Instead, it appears to have been a wildcat strike, which was created to pressure the company into giving the strikers more money.
You can read the entire article by Andrew Follett of The Daily Caller here.