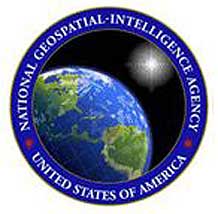 As described at the FedBizOpps.com infosite, the National Geospatial-Intelligence Agency (NGA) proposes to award a Firm-Fixed Price, Lowest Price Technically Acceptable, single award contract to perform Satellite Altimetry Modeling in support of the Source Directorates mission of providing foundation GEOINT data holdings to customers and mission partners.
The total anticipated period of performance includes a one-year base plus four one-year option periods. This project will be solicited as a full and open competition without any small business set-asides or required sources. The applicable NAICS code is 541370 and the Product Service Code is T099; the size standard is $15 Million.
This effort is to create satellite based altimetry models of the world. The models will be fully produced and their error calculated prior to being given to NGA for use. The unique characteristics of this project include expertise in satellite systems, the blending of different data formats from unique satellite missions together and an understanding of the geophysics of a dynamic Earth. The Government intends to award a contract for commercial items utilizing FAR Parts 12 and 13.
Vendors must be approved and registered in System for Award Management (SAM) before an award can be made.