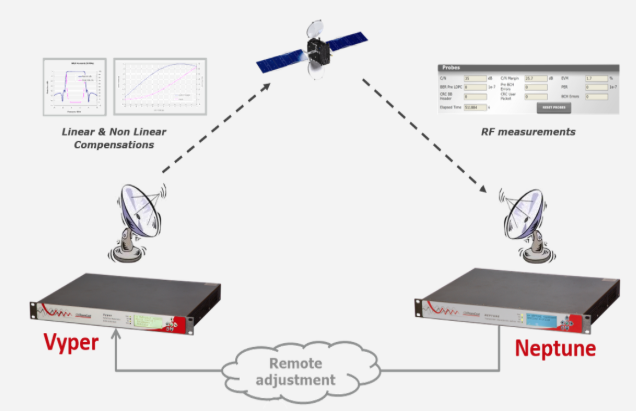 TeamCast is offering the Automatic Enhanced Satellite Precorrection (A-ESP) solution to boost the transponder efficiency and increase the payload of high data rate transmissions in addition to Vyper's proven features.
The A-ESP solution is using powerful up-to-date algorithms which allows Vyper to compensate the linear and non-linear satellite transponder distortions for a better C/N and a higher Symbol Rate.
The remote process in the receiver is automatically adjusting Vyper's ESP and does not require any knowledge of the satellite transponder characteristics.