Yesterday, October 6th, was an important day for Space System Loral (SSL) and nbn™ — their SkyMuster II mission was launched after a one-day hold due to weather and gained the assigned orbital slot without difficulty.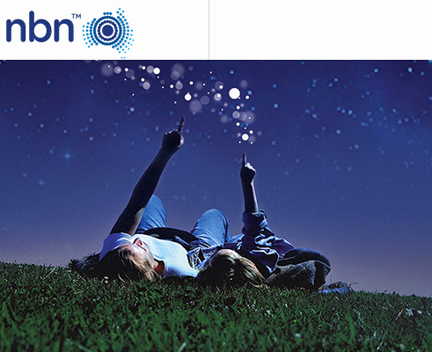 This SSL second HTS was designed and built for Australia's national broadband network (nbn™) and is now successfully performing post-launch maneuvers according to plan. Sky Muster™ II's solar arrays were deployed on schedule following he launch aboard an Ariane 5 launch vehicle from the European Spaceport in Kourou, French Guiana. The satellite will begin firing the main thruster early tomorrow morning in order to propel the spacecraft toward final geostationary orbit. nbn will use Sky Muster™ II in conjunction with their first satellite, Sky Muster™, to provide high-speed broadband service to more than 200,000 Australians.
Similar to the first nbn satellite, also built by SSL and launched last year, Sky Muster™ II is a Ka-band, high-throughput broadband satellite that uses multiple spot beams in an advanced design that optimizes bandwidth for Australia's widely distributed population. Together, the two satellites provide advanced services to Australia's most difficult to reach citizens, including those in mainland Australia as well as those on offshore islands including Norfolk Island, Christmas Island, Lord Howe Island, Cocos, and Macquarie Island in the Antarctic.
Sky Muster™ II is based on the powerful SSL 1300 platform, which provides the flexibility for a broad range of applications and advanced technologies. The SSL 1300 is the world's leading platform for broadband HTS service.

According to John Celli, the president of SSL, the two nbn satellites are quite sophisticated and complex high throughput satellites that will bring broadband Internet to people that can't be reached by the country's fiber, cable, and wireless networks. SSL commends nbn on the implementation of their vision, which is improving the quality of life for so many people."

Bill Morrow, the chief executive officer of nbn, added that the two SkyMuster satellites will help bring essential services, such as telehealth, video-conferencing, and distance education, to people in regional and remote Australia.