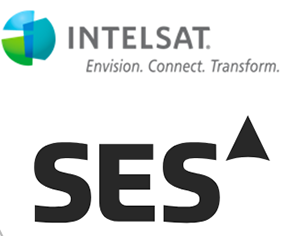 Journalist Chris Forrester is reporting at the Advanced Television infosite that Intelsat and SES, the two key members of the C-Band Alliance, have said they will order eight, new C-band satellites if the FCC gives its approval for the Alliance's scheme to reallocate 180 MHz of satellite spectrum over the U.S.
On the opening day of the Washington DC trade show, the Alliance confirmed it had told the FCC that a provisional contract was in the pipeline and that the satellites would be launched within 36 months of an FCC decision.
SES already has a major contract in place with Boeing for seven O3b 'mPower' mid-Earth satellites and to start launching in 2021. The contract allows SES to either pay for each satellite on delivery, or to lease the craft.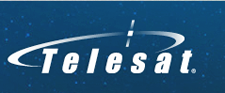 Additionally, technically speaking, Ottawa-based Telesat is already a member of the LEO 'club,' given that the company launched a 'Phase 1' test satellite in January of 2018. CEO Dan Goldberg told analysts that it expected to receive official quotations from a pair of satellite builders this summer, and would then award a contract.
France-based Airbus and a consortium of Maxar-Thales Alenia are the bidders for the contracts which are reportedly worth some $3 billion.
Goldberg has not confirmed the precise number of LEO satellites it would order, but the operator has previously said that there would be natural 'break points' at 112 and 192 satellites prior to reaching a target 292 craft, although it has also been stated that an eventual fleet could expand to 512 satellites.
Telesat wants to have the fleet operational by 2022, and the company has already signed launch contracts with Jeff Bezos' Blue Origin rocket launch business. Goldberg told analysts that Telesat was now studying how to pay for the new fleet. Options include tapping into the company's existing cash balances from the company's existing geostationary income from its Anik and Telstar fleets, or raising fresh funding or seeking low-interest export-credit loans.
Telesat's latest financials show that revenue fell some 4 percent at C$222 million (and a net income of C$172 million). Telesat's backlog was C$3.7 billion.