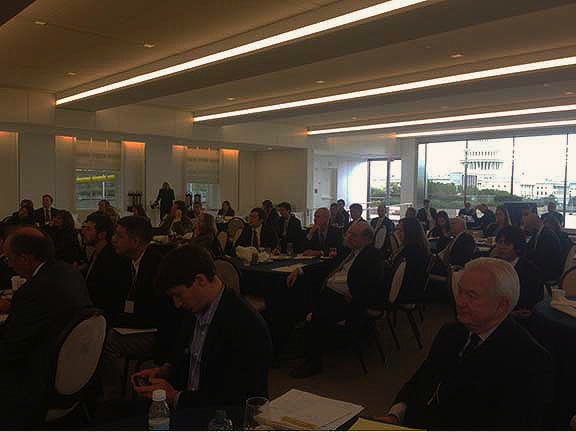 [SatNews] Today a crowd-filled room looking out over the sunny Capitol Dome was the scene wherein a veritable list of Who's Who provided information to a rapt audience.
The Space and Satellite Regulatory Colloquium held at the Jones Day Conference Facilities was presented as the result of the collaborative efforts of SatNews, ManSat and Jones Day.
From 8 am until 6 pm a team of notables rotated on the dias sharing their expertise, which has taken them a lifetime to attain. The topics, speakers and teams were carefully paired and fine-tuned right up until today's event.
Breakfast and lunch were served and, at the conclusion, a reception held on the patio overlooking the Capitol Building. Attendees were treated to a wine tasting from the private boutique Sonoma vineyard of the SatNews Publisher, Silvano Payne, and a lively cocktail hour, all the while drinking in the monumental view.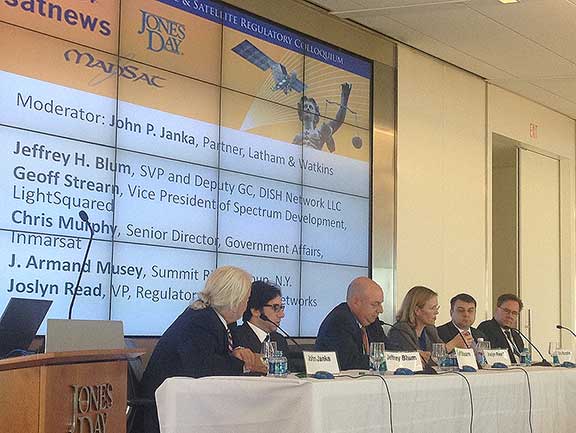 The three agencies carefully planned the event matching the topics, teams and expertise choosing the most respected and noteworthy specialists in their field. This elegant group of experts enthusiastically shared their findings—one common denominator in their final commentary is that this must be an annual affair!