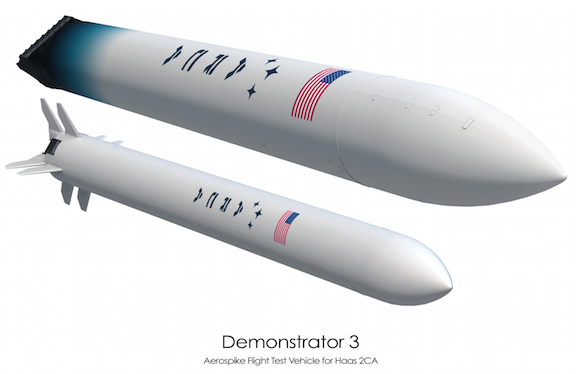 A what, an aerospike rocket? There's a new rocket, Demonstrator 3 space vehicle, developed by ARCA Space Corporation that will undergo its first test launch by performing a suborbital space flight up to an altitude of 100 kilometers above the New Mexico desert at Spaceport America in August, marking the first such launch of an aerospike rocket engine.
Aerospike rocket engines are markedly more fuel efficient than the current engines that could result in making launches of satellite payloads to space more affordable.
In March, ARCA introduced the Haas 2CA, a single-stage-to-orbit rocket equipped with the Executor Aerospike linear rocket engine. The rocket was developed in ARCA's Las Cruces facility.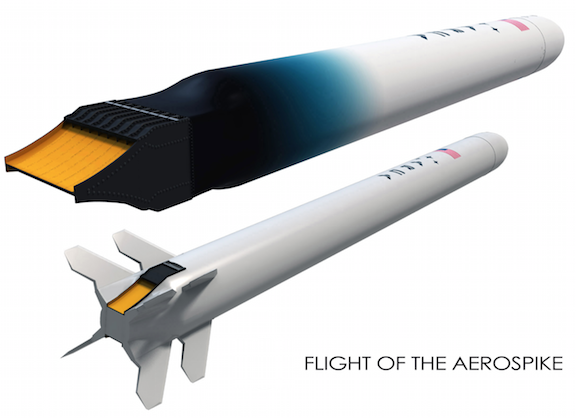 The Haas 2CA is an orbital launcher aiming to operate on the small satellite market, estimated by Space Works and Eurostat at $5.3 billion over the next decade.
Ground and vacuum tests will be conducted at White Sands Test Facility in conjunction with NASA.
ARCA hopes to gain more data before the launch of the Haas 2CA, which is scheduled for 2018 from NASA's Wallops Flight Facility in Virginia.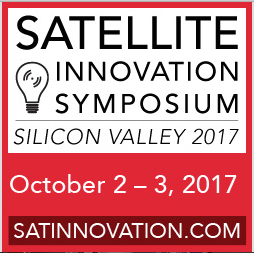 ARCA, a U.S. corporation develops state-of-the-art aerospace technologies, and are currently developing the Haas 2CA Single Stage to Orbit rocket and the ArcaBoard, the world's first commercially available flying board. The company's goal is to offer affordable technologies that were never thought possible.