The World Teleport Association (WTA) has announced that STN has achieved provisional certification of their Slovenia Teleport located near Ljubljana under the WTA's Teleport Certification Program.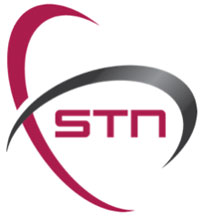 Since its introduction at IBC 2015, the Certification program has quickly grown in popularity, with 20 teleports currently engaged in the quality evaluation process and certifications already issued to teleports owned by Eutelsat, du, Signalhorn, Optus, Globecomm, Media Broadcast Satellite, Horizon, Elara Comunicaciones, GlobalSat, Talia, Telenor, Speedcast, Batelco, Planetcast, VIVACOM, Etisalat, CETel, Telstra and Arqiva.
To achieve Provisional Certification, a teleport operator completes a +170 item questionnaire and submits it to WTA. The Association analyzes the data based on standards established by its Certification Committee and issues the Provisional Certification based on the self-reported information. The teleport then has six months to achieve Full Certification. To achieve Full Certification under WTA's program, an auditor is dispatched to visit the teleport, provide independent validation of the data submitted in the questionnaire, and identify additional factors that may positively or negatively affect the score. Full Certification is issued at a Tier number from 1 through 4, of which 4 represents the highest degree of excellence, and remains in effect for 3 years.
WTA's Teleport Certification Program serves both teleport operators and their customers by creating an objective, transparent, and internationally accepted method for teleport operators to document the quality of their operations for customers and strategic partners. It also provides a means for customers to select teleport vendors delivering the price-performance level that is appropriate for their applications. Click here for a list of certified teleports.
Executive Comments
Tomaz Lovsin, Chief Technical Officer of STN said that from the time of the firm's very foundation, STN made a commitment to clients to deliver high quality technical solutions based on a robust infrastructure combined with a dedicated team of skilled professionals. Always raising the company's standards level ensures STN remains a recognized high performance facility and a leading global teleport and the firm is delighted to receive this Provisional Certificate from the World Teleport Association, which further demonstrates STN's transparent and ethical approach to business.
WTA Executive Drector Robert Bell added that certification supplies the crucial missing answer to the teleport customer's biggest question regarding the quality of service that will be received. Independent, standards-based evaluation and validation sets teleport operators apart and assures customers that they will receive the price-performance outcome they expect.