"Working through a tender in competition with unknown challengers can be difficult because you often have very little information or feedback to guide the design of your solution. In this case though, after quickly understanding all the technical requirements and the nature of the network, we were instantly motivated and very enthusiastic to win the award!" The award of helping others to survive.
Signalhorn has been awarded a multi-year contract to provide managed network communications to Welthungerhilfe, one of Germany's largest non-governmental aid organizations focused on the global fight against hunger and poverty.

Under the agreement, Signalhorn will provide communication services that include teleport uplink, VNO services and space segment. The project will start with a number of sites in The Democratic Republic of the Congo, followed by a roll-out of further sites in more countries across Africa.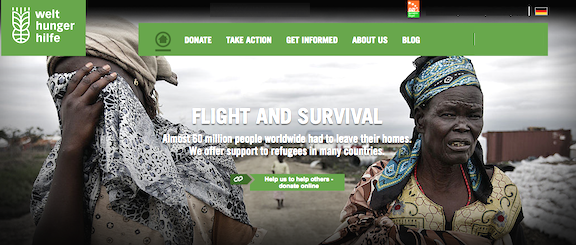 Competition for this project was intense and the selection process vigorous. After closely examining proposals from potential providers, Signalhorn emerged as the leader based on technical strength and overall cost-effectiveness of its custom designed solution.

"This project was an interesting opportunity that allowed us to demonstrate how we always put the needs of our customer first. Providing a single source, future-proof network that reduces the pressure on our customer's resources, while providing the flexibility needed for growth, was critical," said Andy Frost, Chief Commercial Officer at Signalhorn. "It was our goal to confirm Signalhorn as the best choice for performance, cost and technical expertise. With 25+ years' experience providing trusted communication solutions and services, we are confident that we will exceed the demands of our customer," he added.

"We are passionate about our industry, products and services, and recognize the benefits we can deliver to our customers," said Alexander Müller-Gastell, President and Chief Operations Officer. "Working through a tender in competition with unknown challengers can be difficult because you often have very little information or feedback to guide the design of your solution. In this case though, after quickly understanding all the technical requirements and the nature of the network, we were instantly motivated and very enthusiastic to win the award! This is a project that makes us feel proud of what we do, and shows how a company can contribute to making the world a better place."

http://signalhorn.com/en