Handshakes, signatures, and possibly a toast all around were enjoyed as an agreement between Rome, the South Australian Government and the Agenzia Spaziale Italiana (ASI) company took place to produce a collaborative partnership to pursue space-related industries.
South Australia is home to the Woomera Test Range in the heart of the Outback and 60 space-related organizations. It has also recently launched a space innovation and growth strategy. Academically, the University of Adelaide has launched an intensive post-graduate course titled Strategic Space Law to bring the legal profession up to speed with the new frontier.
South Australian Minister for Defense Industries Martin Hamilton-Smith said South Australia led the way in the development of Australia's space economy. He added, "Our vision is to position South Australia as a vibrant hub for future space activity and industry development."
South Australia's place in the international space industry was cemented earlier this year after a successful test flight of an experimental rocket in the HIFiRE (Hypersonic International Flight Research Experimentation) program.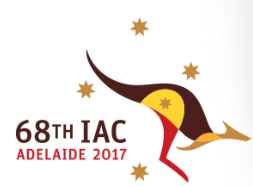 Australia's Chief Defense Scientist Dr. Alex Zelinsky said after the launch in May 2016, "The success of this test launch takes us one step closer to the realization of hypersonic flight."
Each year space experts from across the world meet at the University of South Australia's Southern Hemisphere Space Studies Program to discuss challenges and opportunities that are offered in the space industry.
Speakers included:
Alex Grant, whose South Australian company Myriota is developing tiny devices to transmit data to and from remote locations
Flavia Tata Nardini, a former European Space Agency propulsion engineer, who founded Launchbox in 2014 to change the way people understand space science
Brett Burford, the founder of AU Launch Services, an Adelaide-based consulting group that works with CubeSat manufacturers, owners and operators and who serves as a single point of contact for clients
Nova Systems, a project management company with large defense contracts, is also in talks with Italian space companies
Adelaide, the capital of South Australia, will also host more than 3,000 delegates from around the world at the 68th International Astronautical Congress (IAC) in September 2017.
http://unisa.edu.au/spaceprogram