There were challenges to see this launch through, first from recovery from Hurricane Irma, and the weather changes as well as the equipment issue and winds that prevented the launch on two separate occasions.
Statement from ULA
Cape Canaveral Air Force Station, Fla., (Oct. 15, 2017) – A United Launch Alliance (ULA) Atlas V rocket carrying a payload for the National Reconnaissance Office lifted off from Space Launch Complex-41 on Oct. 15 at 3:28 a.m. EDT. Designated NROL-52, the mission is in support of national security.
"Today's launch is a testament to the tireless dedication of the ULA team, demonstrating why ULA continues to serve as our nation's most dependable and successful launch provider," said Laura Maginnis, ULA vice president of Government Satellite Launch. "After recovering from Hurricane Irma that came through the area last month, and the last week's weather challenges, the team found the right opportunity today to deliver this critical national asset to orbit."
This mission was launched aboard an Atlas V Evolved Expendable Launch Vehicle (EELV) 421 configuration vehicle, which includes a 4-meter payload fairing (PLF) and two solid rocket boosters. The Atlas booster for this mission was powered by the RD AMROSS RD-180 engine, and the Centaur upper stage was powered by the Aerojet Rocketdyne RL10C-1 engine.
This is ULA's 7th launch in 2017 and the 122nd successful launch since the company was formed in December 2006.
"I want to thank the entire ULA team and our mission partners at the NRO and U.S. Air Force who made this, our 26th NRO launch, successful," said Maginnis.
The EELV program was established by the USAF to provide assured access to space for Department of Defense and other government payloads. The commercially developed EELV program supports the full range of government mission requirements, while delivering on schedule and providing significant cost savings over the legacy launch systems.
ULA's next launch is the Joint Polar Satellite System-1 for NASA and the National Oceanic Atmospheric Administration. The launch is scheduled for November 10 at 1:47 a.m. PST from Space Launch Complex-2 at Vandenberg Air Force Base, California.
With more than a century of combined heritage, United Launch Alliance is the nation's most experienced and reliable launch service provider. ULA has successfully delivered more than 120 satellites to orbit that aid meteorologists in tracking severe weather, unlock the mysteries of our solar system, provide critical capabilities for troops in the field and enable personal device-based GPS navigation.
End ULA Statement
The National Reconnaissance Office's (NRO) systems are critical to National Security, U.S. policy makers, and war fighters. These systems provide the foundation for global situational awareness, and address the nation's toughest intelligence challenges. Frequently, NRO systems are the only collectors able to access critical areas of interest, and data from overhead sensors provides unique information and perspectives not available from other sources.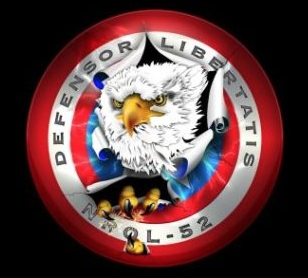 The NRO's key customers and mission partners include: policy makers, the Armed Services, the Intelligence Community, Departments of State, Justice and Treasury, and civil agencies. All of them depend on the unique capabilities NRO systems provide:
Monitoring the proliferation of weapons of mass destruction
Tracking international terrorists, drug traffickers, and criminal organizations
Developing highly accurate military targeting data and bomb damage assessments
Supporting international peacekeeping and humanitarian relief operations
Assessing the impact of natural disasters, such as earthquakes, tsunamis, floods, and fires.

Together with other Defense Department satellites, the NRO systems play a crucial role in providing global communications, precision navigation, early warning of missile launches and potential military aggression, signals intelligence, and near real-time imagery to U.S. forces to support the war on terrorism and other continuing operations.
NRO satellites also support civil customers in response to disaster relief and environmental research. Scientists created a global environment database using NRO imagery to help predict climate change, assess crop production, map habitats of endangered species, track oil spills, and study wetlands. NRO data also forms the basis for products that help depict and assess the devastation in areas affected by natural disasters.
The NRO's innovation also inspired technology in everyday life with contributions to medical imaging, global communications, high-definition television, cellular phones, the global positioning system (GPS), and much more.