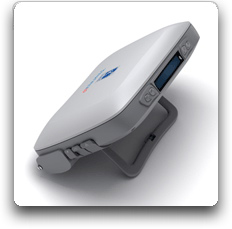 Dr. Sven Rohte, Chief Commercial Officer, Thuraya Telecommunications Company, at a conference and exhibition in Washington, U.S. said that mobile satellite communications require refined market segmentation and an ability to develop innovative solutions to be able to boost MSS revenues.
The Company displayed its
Netted Communications
, a solution based on
ThurayaIP
which is designed to bring together disparate communication technologies into a single user group. It is a unique solution that uses ThurayaIP's robust infrastructure and meets the needs of the military, government, emergency services and disaster and relief management sectors.
The Company also showcased a
Premium Lease Service
, also based on ThurayaIP. The service involves selling large amounts of bandwidth for use by ThurayaIP terminals, and is aimed at customers who need sizable amounts of bandwidth available to them at any one time. Targeting large corporates and the defense sector, the Premium Lease Service guarantees throughput of bandwidth at all times and allows free roaming between different spot beams of the satellite.
"Thuraya is at the fore front of the MSS industry as it delivers inventive solutions. Our revolutionary products such as
Netted Communications and the Premium Lease Service are very well-suited for several sectors
. Netted Communications is an essential product especially for
emergency situations where several groups such as the military, police and ambulance can communicate with one another without encountering any network or compatibility problems.
This was achieved through much needed integration of communication systems and industry research," said
Thuraya's Chief Commercial Officer
,
Dr. Sven Rohte
.
"Furthermore, the intelligent design of our satellites allows us to support multiple usage which means that the network is never congested. Hence anyone using Netted Communications or our Premium Lease Service will always have rapid access to communication without any interruption. This is the competitive edge of mobile satellite communications, users are not inhibited by location or terrain," Mr. Rohte elaborated.