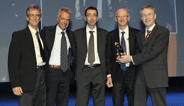 [SatNews] Due to popular demand IBC has decided to extend the deadline for entries for the IBC Innovation Awards by one week to Friday 27, 2015.
This is an opportunity to compete for international recognition and acclaim. Entering the IBC2015 Innovation Awards is free and closing date for entries is now February 27, 2015. Submit your entry now at.
Why enter the IBC2015 Innovation Awards?
receive world wide publicity and make global headlines if your project makes the shortlist
achieve critical acclaim from the industry's finest minds
build your company's brand recognition, feature in the IBC Awards Ceremony and in printed and electronic materials around IBC2015
demonstrate to your customers how much you value the project and the collaboration involved
winners are announced at the ceremony itself, with the winners receiving a trophy onstage
entry is free and you could find yourself on the red carpet at IBC2015 in September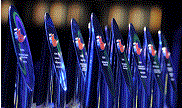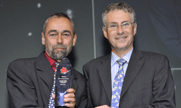 The IBC Innovation Awards are unique, and highly valued, because they honor not just technical ingenuity but the way that the technology is used in the real world, bringing tangible creative and commercial benefits to a project.
They celebrate the partnership between one or more technology partners and the end-user, working together to create a system that really makes a difference. Certainly that will involve innovative and cutting edge technology, but it will also involve collaboration: working together to achieve the best possible outcome.
There are three IBC Innovation Awards: for the most innovative projects in Content Creation, Content Management and Content Delivery. In addition, there is a fourth, the Judges' Prize, which may go to one of the category winners or to another project which captures the attention of the international judging panel.
The award itself goes to the end user of the project, but the technology partners are also honored and benefit hugely from their association with an award winner. Most nominations come from technology partners, not just because they are proud of the work that they have produced but also because they are keen to demonstrate to their customers how much they value the project and the collaboration.
If your project is not ready for entry and you will not have an end-user by July 31, 2015 please consider making an application for IBC2015 Future Zone, the hub for future technologies, showcased at IBC. Please contact Veronica Newson for more information.
Call for Entries is now open and the closing date is February 27, 2015.