Japanese operator SoftBank, a majority stakeholder in Sprint, will be marketing wholesale satellite backhaul services to mobile companies across the globe.
The role follows SoftBank's $1 billion investment in the OneWeb satellite project in December of 2016, part of a $1.2 billion funding round. OneWeb, whose other backers include Qualcomm, Airbus, Bharti Enterprises, Hughes Network Systems, Intelsat and Virgin, will be an LEO network of 720 smallsats that will connect new base stations in remote areas with very low latency.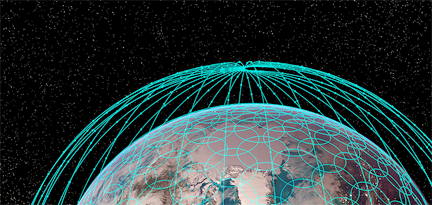 Discussions have already started with possible partners in the mobile industry. OneWeb will supply terminals that will deliver mobile and WiFi signals in the immediate area and connect with the company's satellites 1200 km above the Earth — a distance that means round-trip latency of only 8 ms.
OneWeb CEO, Eric Béranger, stated that the focus will be on remote and unconnected area. There are 55 million US citizens who are unconnected and 61 percent of Asia and the Pacific are unconnected or badly connected. OneWeb will also be able to provide connections to ships and aircraft. The entry of SoftBank was a very important step for the company—SoftBank will want to market OneWeb services to every part of the world.
The first 10 OneWeb satellites are due for launch in early 2018, with the entire fleet of 720 due to be in service by the close of 2019.