[SatNews] "Now operators flying internationally can view weather overlays on all continents..."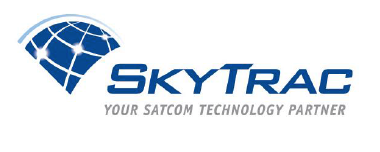 SkyTrac Systems is pleased to announce the introduction of world-wide weather overlays to their web-based tracking and mapping tool, SkyWeb. This feature, previously only available for maps in Canada, the United States and Europe, will allow operators to track weather changes across the continents alongside the location and status of fleet, all from one interface.

Weather overlays allow for the monitoring of critical environmental data so operators can keep informed and anticipate changes in flight, further enhancing operations. The improved weather feature allows users to customize the overlays they wish to see, when they wish to see them and can also be viewed in conjunction with other SkyWeb features (Aeronautical Charts, flight watch corridors, etc.).

"Now operators flying internationally can view weather overlays on all continents," commented SkyTrac President, Malachi Nordine. "This feature enhances the efficiency of route planning, the safety of flight crews and the communication between air and ground."

Visit SkyTrac at the Northern Air Transport Association's annual conference – April 28 - 30, 2014 at booth #10

SkyTrac Systems provides specialized flight support services and technology solutions to enhance flight safety and efficiency at every level in an aviation operation – in the air, on the ground and in the office. With over 185,000 daily satellite transmissions to customers in 50 countries on 7 continents, SkyTrac's solutions offer unprecedented connectivity and access to vital aviation information. SkyTrac offers a comprehensive range of certified solutions that combine leading-edge software, firmware and hardware technologies. For more information go to.