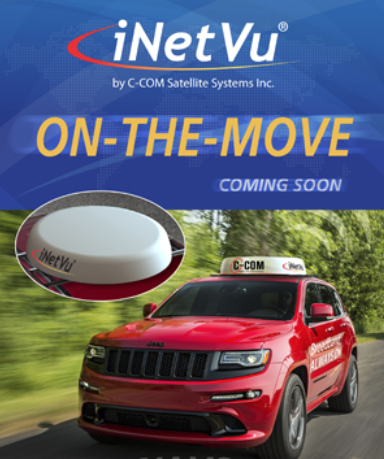 [SatNews] C-COM will unveil the new iNetVu® inMotion SOTM antenna system at IBC this year. They welcome visitors to booth 4.C53. This state-of-the-art, low profile, Ka-band antenna provides affordable broadband connectivity via satellite to all mobile ground platforms.
This demonstrator unit will be displayed alongside the new iNetVu® 1501 SOTP SNG systems (with dual redundant 100W BUCs), as well as the FLY-75V antenna,– flyaway antenna is approved for use on both KASAT and ViaSatÂ's Exede networks.
C-COM will be offering training for iNetVu®Integrators after IBC, September 14th-15th in Amsterdam ($800USD per person). Contact us to register at training@c-comsat.com
IBC is a trade show for professionals involved in the creation, management and delivery of electronic media and entertainment content that attracts 55,000+ actual attendees, from over 170 countries.More than fourteen packed halls with over 1,700+ exhibitors displaying the industry's most hi-tech products
You can register online for free by entering the customer invite code. You may also register for free onsite at IBC2015 by bringing your customer code with you.