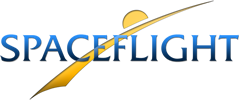 [SatNews] The mission management campaign is underway and the rideshare manifest is fully booked for small satellites.
Spaceflight Inc. and Japan Manned Space Systems Corporation (JAMSS) announced a cooperative launch service agreement to integrate and deploy CubeSats from the Japanese Aerospace Exploration Agency (JAXA) and the Astro-H mission.
The Spaceflight and JAMSS commercial partnership has enabled U.S. commercial CubeSat customers to launch on an H-IIA launch vehicle for the first time.
"We are very excited to provide additional small-satellite launch opportunities on the H-IIA vehicle and work with JAMSS to continue to commercialize Low Earth Orbit," said Spaceflight President, Curt Blake. "JAMSS has been a tremendous partner providing key insight on how to successfully integrate and launch small satellites with JAXA, and we look forward to this mission and future collaboration."
Under this cooperative agreement, Spaceflight and JAMSS will launch and deploy eight 3U CubeSats for U.S. commercial customers. Spaceflight is integrating the mission hardware to connect with the launch vehicle and deploy the CubeSats. The CubeSat customers work directly with Spaceflight. JAMSS is Spaceflight's link to JAXA and leads the launch campaign on the CubeSats' launch vehicle integration. JAMSS' expertise in JAXA processes and safety procedures is integral to the mission.
"For more than two decades, we have been supporting the operation and utilization of the International Space Station under contract with JAXA as well as development of satellites and launch vehicles, and built the technology foundation through such experiences," said JAMSS President Toshikazu Koto. "We strive to contribute to the promotion of space commercialization in the world."
The Astro-H mission on the H-IIA launch vehicle is scheduled for Japanese Fiscal Year 2015 (April 1, 2015 to March 31, 2016). The mission management campaign is underway and the rideshare manifest is fully booked for small satellites. According to NASA, the mission objective is to:
Trace the growth history of the largest structures in the Universe

Provide insights into the behavior of material in extreme gravitational fields

Determine the spin of black holes and the equation of state of neutron stars

Trace shock acceleration structures in clusters of galaxies and SNRs

Investigate the detailed physics of jets
For more information, please visit the Spaceflight, Inc. infosite.