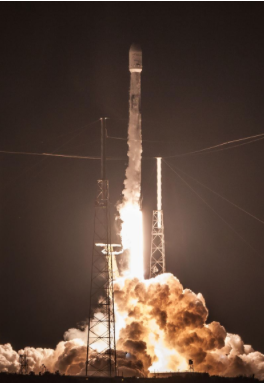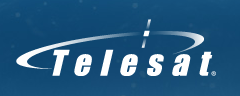 After the July 22 launch not much was heard about Telsat's Telstar 19 VANTAGE HTS satellite until now...
when Telesat announced today that its new Telstar 19 VANTAGE high throughput satellite (HTS) is fully operational at 63 degrees West and has entered commercial service.

A SpaceX Falcon 9 rocket from Cape Canaveral Air Force Station in Florida on July 22nd launched Telstar 19 VANTAGE and will serve growing consumer, enterprise and mobility markets across the Americas and Atlantic.
Telstar 19 VANTAGE was built by SSL, a Maxar Technologies company, and is the latest in a new generation of Telesat satellites with capacity optimized to serve the types of bandwidth intensive applications increasingly in demand by users worldwide. It is being operated by Telesat Brasil, a Brazilian satellite company wholly-owned by Telesat.
It operates from Telesat's prime orbital location of 63 degrees West, the same as Telesat's highly utilized Telstar 14R satellite, and offers better performance and value for satellite broadband requirements on land, at sea and in the air. With its distinct zones of coverage across the Americas and Atlantic, Telstar 19 VANTAGE combines regional beams and high throughput spot beams in Ku-band with additional HTS spot beams in Ka-band.
As previously announced, Telesat customer Hughes Network Systems LLC (Hughes) has signed a 15-year agreement for Telstar 19 VANTAGE Ka-band capacity which Hughes refers to as Hughes 63 West. Hughes will utilize this capacity to expand its broadband satellite services for consumers and businesses in South America. Telesat also has long-term contracts for the entire Ka-band capacity of Telstar 19 VANTAGE over Northern Canada, including providing Bell Canada subsidiary Northwestel with the HTS spot beam capacity required to enhance broadband connectivity for all 25 communities in Nunavut, Canada's northernmost territory.
Dan Goldberg, Telesat's President and CEO said that Telstar 19 VANTAGE is a state-of-the-art spacecraft that combines regional beams and high throughput spot beams to deliver superior performance and value to the market. The pre-launch agreements Telesat has secured with Hughes and Bell Canada, combined with strong interest from other leading satellite service providers across the Americas and Atlantic, confirm that the innovative design of Telstar 19 VANTAGE is the right one to serve today's bandwidth intensive applications. Dan stated he would like to congratulate the teams at Telesat and SSL whose dedication and expertise enabled Telstar 19 VANTAGE to become fully operational within weeks after launch.