The Satellite Applications Catapult and Infostellar have signed a memorandum of understanding (MoU) to provide UK businesses with enhanced access to the Satellite Applications Catapult's ground station in Goonhilly, Cornwall.
The Catapult's ground station is the primary ground location for its In Orbit Demonstration (IOD) program, a unique service that supports UK business to achieve the launch of satellite data services. By integrating this ground station with Infostellar's StellarStation service, organizations will be able to remotely access the Goonhilly station for uplink and downlink. The Catapult will also be able to share unused capacity with the StellarStation network to give greater access to their Goonhilly facility for UK companies.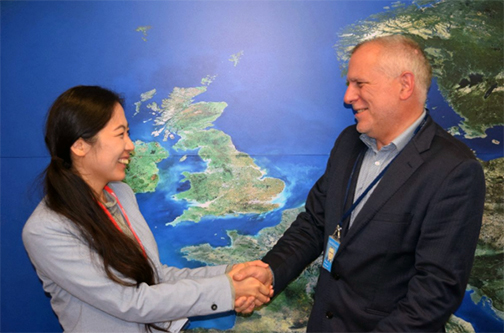 As a result of this collaboration, Infostellar plans to open a UK office at the Satellite Applications Catapult's Harwell base in 2019. The UK office will focus on business development and regulatory affairs for Infostellar's international expansion plans in Europe.
With this agreement, the Satellite Applications Catapult continues to support innovative solutions for the small satellite community, as well as continuing to foster strong links between space companies in the UK and Japan.
Executive Comment
Stuart Martin, CEO of the Satellite Applications Catapult said that the Satellite Applications Catapult is thrilled to sign this new agreement with Infostellar. This will enhance the company's offering for large and small UK companies and make the Goonhilly ground station more available to participants in the firm's In-Orbit Demonstration program and the wider space community. This is also another excellent example of how the strength of the space sector in the UK continues to generate great interest from innovative international companies.