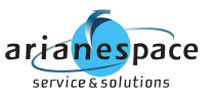 Journalist Chris Forrester has posted a story at Advanced Television reporting that Stéphane Israël, CEO at Arianespace, said that the company's Ariane 5 rockets will launch at least five missions this year, with each launch carrying two satellites.
Israël stressed that the overall Arianespace launch count will be much higher, thanks to the firm's smaller Vega rocket as well as the use of a 'westernized' Russian Soyuz craft.
He noted that Arianespace has three firm contracts for Soyuz launches, with the first scheduled for mid-February when 10 smallsats will be launched for Greg Wyler's OneWeb constellation. These satellites have been built at the Airbus facility in Toulouse. Airbus is involved in a joint-venture with OneWeb in a subsidiary company focused on building smallsats for broadband communications.
The next Soyuz launch will be for SES-backed O3b and will see four extra satellites added to the O3b fleet. The O3b launch is scheduled for March.
The third launch of Soyuz is for a pair of scientific missions.
Arianespace will make considerable use of the Russian rocket site in Kazakhstan for future OneWeb batches of satellites. OneWeb has said it is looking to ramp up its launch rate to a three-week cycle and Israël says Arianespace is ready to meet that demand. OneWeb is planning to have about 150 satellites in orbit by the end of this year and wants to start services once it has about 300 satellites in space.
---

Speaking of smallsats, consider this: there are more than 130 speakers that will be presenting 19 relevant sessions, five in-depth workshops, three pertinent technology briefs, three unique keynotes and a plethora of networking opportunities at the upcoming SmallSat Symposium in Silicon Valley, California, from February 4 to February 7... head over to this direct infolink for the details regarding this major industry event for satellite professionals.
Less than three weeks remain for interested parties to register to attend the SmallSat Symposium...