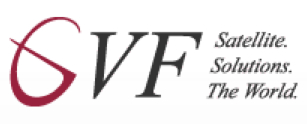 SES Networks, GVF, and SatProf have announced completion of a three-course, online, interactive training curriculum for SES Networks' customers and service providers — the curriculum was developed by SatProf in collaboration with SES Networks experts for delivery via the established GVF program, which now counts more than 14,000 students.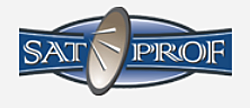 The first course, O3b 731, Introduction to O3b, introduces SES's fleet of Medium Earth Orbit (MEO) satellites in the context of a multi-orbit systems to a general audience and describes the operation of the constellation and the services it enables. It is open and available to pre-approved participants for a nominal tuition fee and is included as part of the GVF subscription plan.

The second course, O3b 732, Advanced System Fundamentals, teaches in-depth details of the system to technically-advanced students. Topics such as network configurations for SES's MEO satellite constellation, beam configuration and management, ground equipment, and network and system management are covered in detail. It is intended for technical experts in authorized customer and partner organizations. The course is offered for a reasonable tuition rate, but students must be pre-approved by SES Networks.

The third course, O3b 733, O3b Site Survey Techniques, trains field technicians in the specialized knowledge and skills needed to install a multi-antenna MEO ground system site. The course includes an augmented-reality (AR) mobile app as well as a 3D interactive antenna location planning tool for notebook computers. SES Networks' pre-approval is required to participate.

The recent release of the O3b 732 course completes the three course MEO-focused curriculum. Follow-on courses in specialized topics are planned. The O3b courses are available through SES Networks or can be found directly in the GVF training catalog. The Andrew Werth Scholarship discount for developing country and UN/NGO students applies to the courses.

Gary Boyle, VP, Services Strategy, Products & Development, Global Services at SES stated that the collaboration with SatProf and GVF has enabled the company to better equip satellite communications engineers with new understanding on the fiber-like connectivity the company provides, and the technical skills to install a MEO ground terminals and configure MEO networks. The excellent training offered will enlarge the pool of professionals that we can work with and guarantee the premium level of service that SES has been providing.

Royce Adams, Technical Training Lead, SES Networks, said that the online courses are an important, integrated part of the overall SES Networks training program. SES Networks relies on SatProf to build online courses and deploy them with GVF as well as to apply their engineering expertise in the instructional design process in support of SES' own subject matter experts.

Ralph Brooker, President, SatProf, noted that their company's on-staff learning content developers, who are SATCOM engineers, incorporated the firm's most advanced interactive, 3-D learning delivery techniques into the O3b course series. The excellent working relationship with SES Networks has resulted in a course series that will serve SES staff and customers as well as GVF students around the world.

David Hartshorn, Secretary General, GVF, added that this program is a great example of GVF supporting companies with customized training that integrates with our global training and certification program.