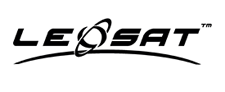 Journalist Chris Forrester of Advanced TV is reporting that Mark Rigolle, CEO of new satellite start-up LeoSat, has said he expects existing partners Hispasat and Japan's SkyPerfect JSAT to invest as much as $300 million each into the venture.
LeoSat estimates that its fleet of 84 satellites, being designed and specified by Thales Alenia, will cost about $3.6 billion.
Rigolle, a former CFO at SES and CEO at O3b Networks, and speaking at the Satnews Satellite Innovation conference in Mountain View, California, confirmed that Hispasat and SkyPerfect had each made an initial investment into LeoSat and that he was expecting the pair to each invest about as much as the value of a conventional geo-stationary satellite.
LeoSat says that it has already received more than $1 billion in forward capacity commitments.