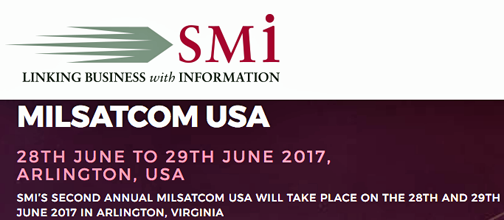 Dr. David Hardy, Associate Deputy Undersecretary of the Air Force (Space), Office of the Under Secretary of the Air Force, United States Air Force, has joined the stellar speaker lineup for the 2nd MilSatCom USA event, which takes place on June 27 and 28 in Arlington, Virginia.

A member of the Senior Executive Service, Dr. Hardy is responsible for integrating and overseeing all DoD space capabilities and activities, coordinating with the Intelligence Community, and providing support to the Secretary of Defence on space portfolio decisions. He also provides the principal support to the Under Secretary's role as the Headquarters US Air Force focal point for space matters and in coordinating activities across the Air Force space enterprise.

Speaking on Day One of the conference, Dr. Hardy will be talking about "The Importance of SATCOM to the Warfighter" where he will deliver updates on the Wideband Communications Analysis of Alternatives and explore the integration of commercial and international partners.
Dr. Hardy joins a stellar speaker lineup of senior military leaders at the forefront of tactical MILSATCOM optimization, as well as program managers and technical directors who create platforms and technologies at the heart of this vital area of defence. This includes key government and military personnel from the US Army, US Air Force, US Department of Defense, US NorthCom, NATO NCIA, DISA, DARPA; as well as key industry experts from Airbus Defence and Space, Hughes Network Systems and more.
A detailed agenda including a full list of speakers and their respective topics can be viewed at this direct link...
The two-day event will also highlight significant topics including the USA's acquisition process, the Wideband AoA and the direction of the US space programs, SATCOM and MILSATCOM utilization and operational systems.
MilSatCom USA is a part of SMi Group's successful MilSatCom portfolio of events, which includes its flagship Global MilSatCom, which is described as Europe's leading forum for SATCOM professionals. Global MilSatCom has been running for 18 years and attracts more than 450 attendees and 40 sponsors. With a wealth of experience, an international reputation and an established MILSATCOM brand, SMi Group are bringing this industry-leading show once again to the USA.
All active US and foreign military and government personnel will be granted free admission to the event. However, pre-registration is required, which is subject to final approval by the conference organizers. All commercial organizations who wish to attend should contact Alia Malick at amalick@smi-online.co.uk or at +44(0)207 827 6168.