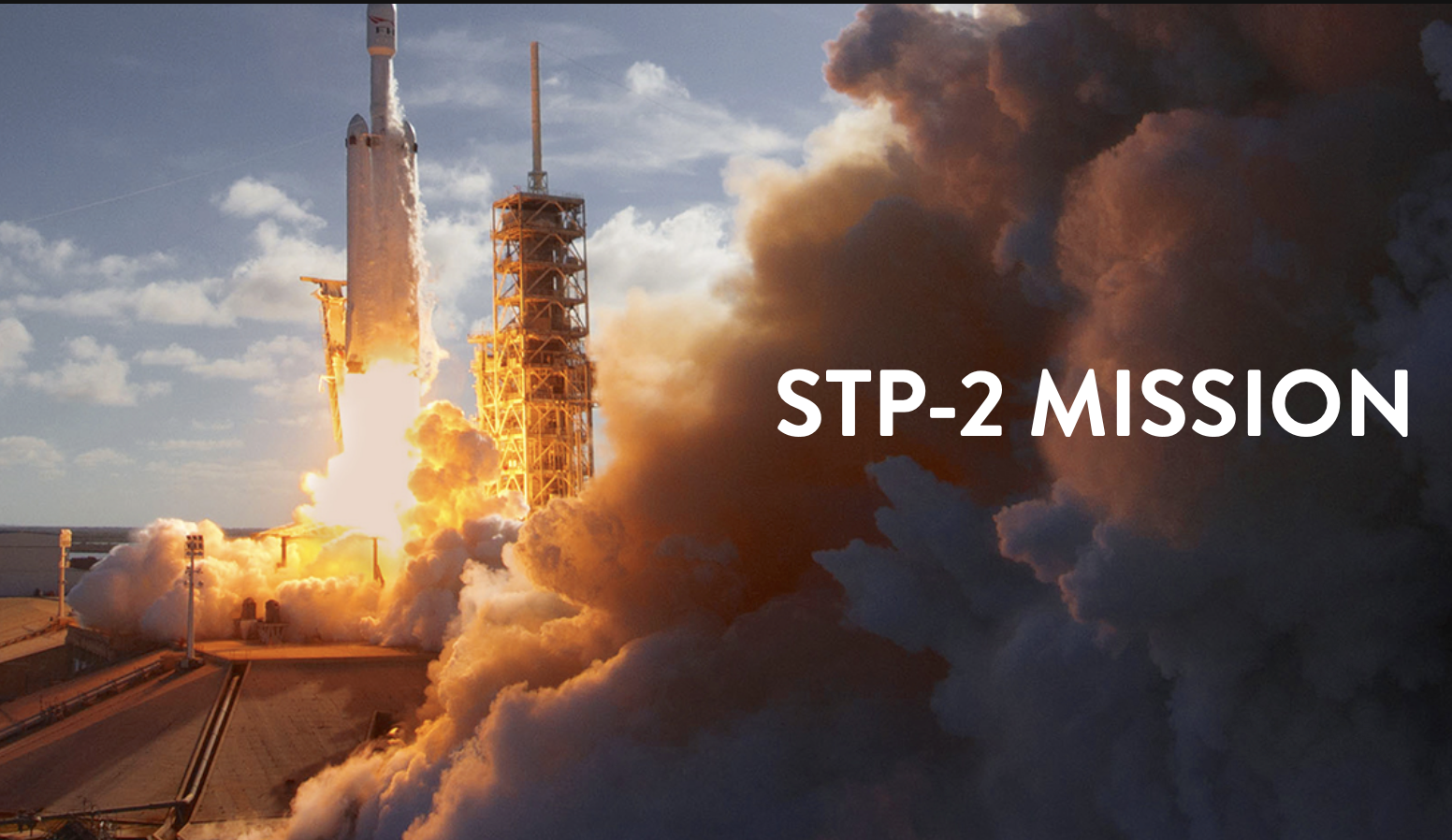 Heads-up comes from the Space and Missile System Center in California regarding their upcoming Space Test Program-2 mission with SpaceX's Falcon Heavy has been rescheduled to June 24 to finish up launch vehicle preparation.
The Department of Defense (DoD) Space Test Program-2 (STP-2) mission, managed by the U.S. Air Force Space and Missile Systems Center (SMC), is targeting launch on June 24, 2019, with the launch window opening at 11:30 p.m. ET. Lifting off from Launch Complex 39A at the Kennedy Space Center in Florida, this mission will deliver 24 satellites to space on the DoD's first ever SpaceX Falcon Heavy launch vehicle.
The STP-2 mission will be among the most challenging launches in SpaceX history with four separate upper-stage engine burns, three separate deployment orbits, a finalpropulsive passivation maneuver and a total mission duration of over six hours. In addition, the U.S. Air Force plans to reuse side boosters from the Arabsat-6A Falcon Heavy launch, recovered after a return to launch site landing, making it the first reused Falcon Heavy ever flown for the U.S. Air Force.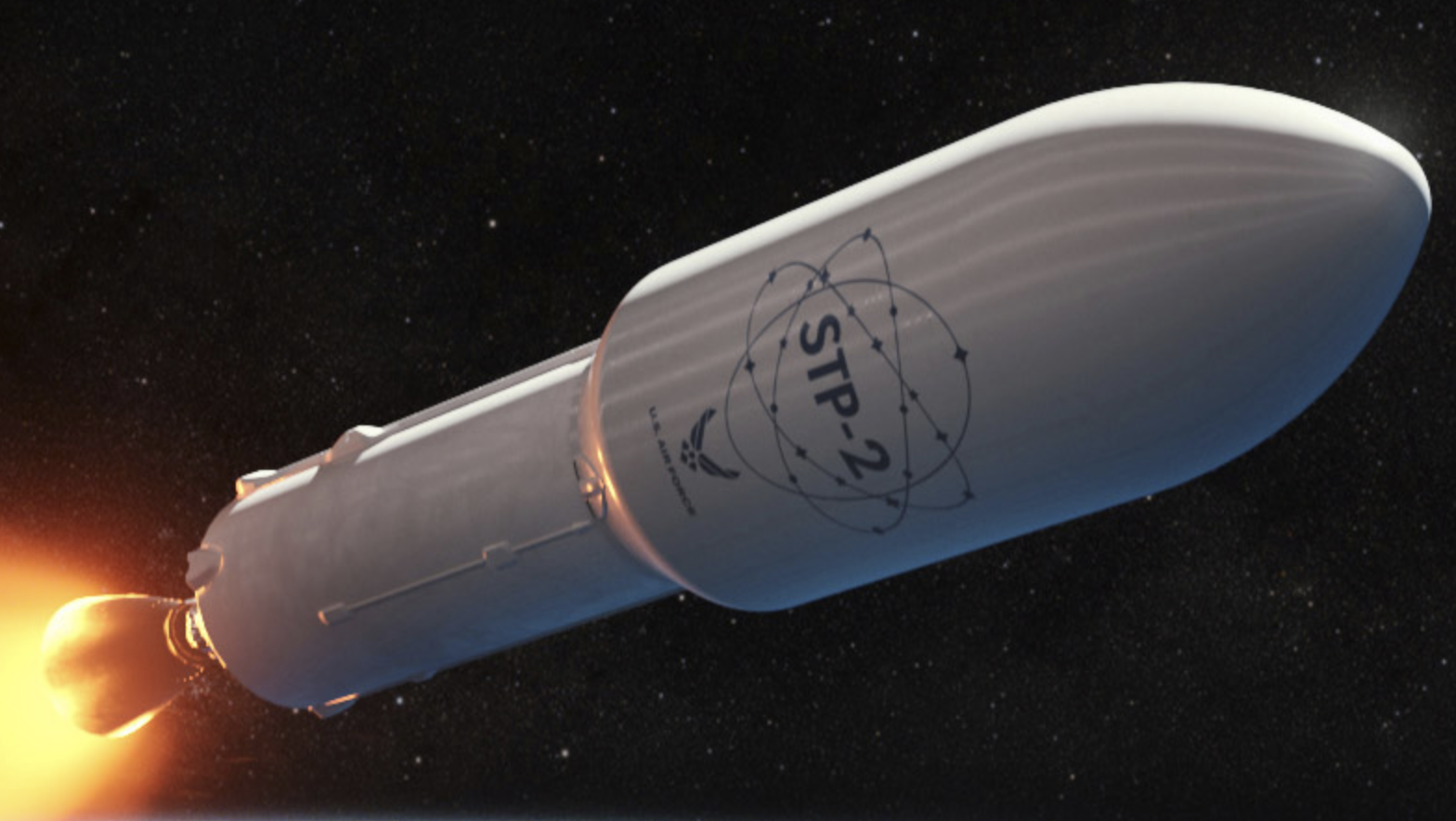 The mission is managed by the Air Force Space Command's Space and Missile Systems Center. SMC procured the mission to provide spaceflight for multiple DOD, NASA and NOAA-sponsored military and civil experiments, as well as to demonstrate the SpaceX Falcon Heavy launch vehicle for future operational DOD missions.
The STP-2 multi-manifest (rideshare) launch will demonstrate the capabilities of the SpaceX Falcon Heavy launch vehicle and provide critical data supporting certification for future National Security Space Launch (NSSL) missions. In addition, SMC will use this mission as a pathfinder for the development of mission assurance policies and procedures related to the reuse of launch vehicle boosters.
The STP-2 payloads are assembled from a host of mission partners including the National Oceanic and Atmospheric Administration (NOAA), the National Aeronautics and Space Administration (NASA), DoD research laboratories, and university research projects. STP-2 provides a unique space access opportunity for DoD and inter-agency science and technology missions that directly enhance the space capabilities of the U.S. and its allies and partners.
DSX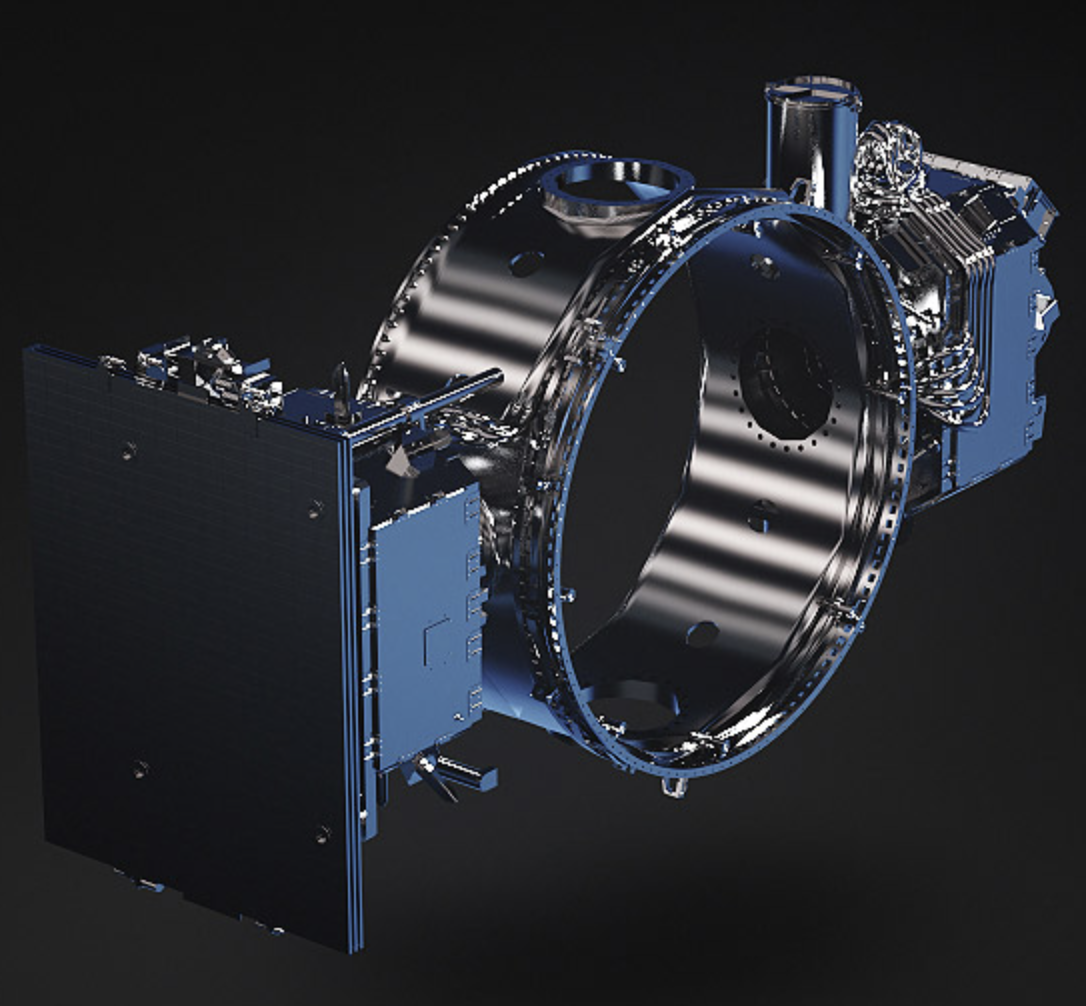 The Air Force Research Laboratory's Space Vehicle Directorate's Demonstration and Science Experiments (DSX) spacecraft will conduct basic research on the harsh radiation environment of medium-Earth orbit (MEO). DSX will perform three primary experiments:
The Wave Particle Interaction Experiment (WPIx) will resolve critical feasibility issues for very-low frequency (VLF) wave-particle interaction.
The Space Weather Experiments (SWx) will measure and map the distributions of energetic protons, electrons and low-energy plasma in the inner magnetosphere to improve environment models for spacecraft design and operations.
The Space Environment Effects (SFx) will determine the MEO environmental effects on common electrical components, circuits and materials. This includes NASA's Space Environment Testbeds (SET) experiments. SET will characterize how radiation driven by the Sun impacts hardware over time, paving the way for mitigating the effects of solar activity on spacecraft design and operations.