[Satnews] Moog Inc. (NYSE: MOG.A and MOG.B) Space and Defense Group won a technology development contract under the Booster Propulsion Technology Maturation Broad Agency Announcement from the US Air Force. Moog will focus its efforts on additive manufacturing of parts for liquid fueled first stage rocket engines. Moog will explore the material properties unique to additive manufacturing and discover the fault tendencies of the materials using in-house additive manufacturing technologies and failure analysis techniques. Moog will improve the additive manufacturing processes to avoid those faults in the production phase.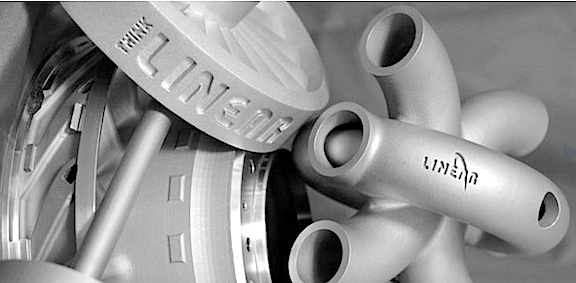 The Moog facility in East Aurora opened a titanium and stainless steel additive manufacturing center in 2014. Work on this contract will take place in the East Aurora facility which is co-located to the launch vehicle fluid controls engineers at Moog. "We see significant potential for metal additive solutions for space applications and we are happy to support the technology advancement with the US Air Force," said Dave Chaves, Moog Director of Space Access and Integrated Systems. Moog sees the impact of additive manufacturing in many business areas. Moog recently acquired 70 percent ownership in Linear Mold and Engineering based in Livonia, Michigan. This company specializes in metal additive manufacturing.
The Air Force awarded this contract to improve the US industrial base capabilities for next generation launch vehicle booster engines. The US is committed to ending its reliance on foreign first stage rocket engines to launch strategic US assets into space. Moog is proud to be a part of next generation US space launch assets continuing a rich history of supporting every major US space launch system over the past 60 years. Additional information about Moog's Space Sector can be found at www.moog.com/space.