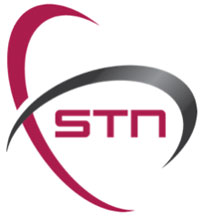 [Satnews] STN has been named as a finalist for this year's World Teleport Association's (WTA) Independent Teleport Awards 2016.
The announcement was made by WTA on Monday, February 22nd... please see the WTA information below...
As a leading Global Teleport, it is STN's mission to provide only the highest quality broadcast solutions as individual as each of the firm's valued clients. By using technology, broadcast possibilities are maximized and to ensure competitive and cost effective services. STN is focused on the future and takes into strong consideration industry and market changes, which effects development plans and how best to serve its clients.
World Teleport Association announcement...

The World Teleport Association (WTA) today announced the finalists for its 2016 Teleport Awards for Excellence. From this group of finalists, WTA will name the winners at the 21st annual Teleport Awards for Excellence Ceremony and Luncheon on March 8 during the SATELLITE conference at the Gaylord National Convention Center in National Harbor, Maryland.

WTA selects its finalists from nominations submitted to the association by both members and non-members. Recipients are selected by a vote of the WTA Membership.

The 2016 Finalists for Independent Teleport of the Year
ATCi (USA)
SpeedCast (Australia)
STN D.D. (Slovenia)
The 2016 Finalists for Teleport Technology of the Year
Streambed by Acceleration Systems (USA)
OPTRIBUTION® by DEV Systemtechnik (Germany)
DataMiner Multi-Vendor Service and Resource Orchestration by Skyline Communications (Belgium)
"Our finalists represent the leading edge of the business-to-business transmission industry," said WTA Director of Development Louis Zacharilla. "As service providers and creators of great new technologies, they are adapting to the immense changes sweeping our industry and helping to create the teleport of tomorrow."
In addition to honoring the winner from these two awards categories, WTA will present the 2016 Teleport Executive of the Year Award to Pierre-Jean Beylier, CEO of SpeedCast at the luncheon, hosted by Crystal. The over 150 attendees will include teleport, satellite and content distribution technology industry executives, as well as previous awards recipients from around the world. WTA's Director of Development Louis Zacharilla will emcee the event, which is free for WTA members. Attendance is also available on a paid basis to non-members.