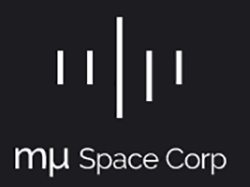 Thai satellite and space company mu Space Corp has confirmed the company sent a payload to an upcoming Blue Origin New Shepard flight to promote space-related activities and collaboration among universities and space agencies in Thailand.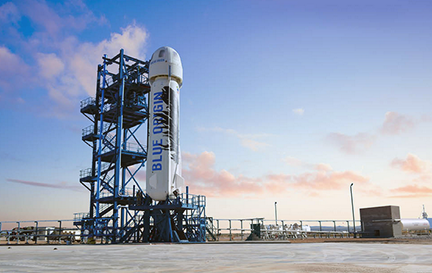 The payload, weighing six kilograms in total, includes several experiments and research:
Bleeding Preventive Device. Queen Sirikit National Institute of Child Health has sent a device they developed to prevent profuse bleeding. The institute aims to test the quality of the device after microgravity exposure.
Carbon Nanotube. Chulalongkorn University intends to study how space affects the structural and electronic properties of carbon nanotube, a material that is considered to be 100 times stronger than steel.
Vacuum-Sealed Food in Microgravity. This experiment aims to know how microgravity affects the texture, taste and smell of food. Geo-Informatics and Space Technology Development Agency (GISTDA), a space agency in Thailand, will use the experiment findings to develop techniques of preparing food to be consumed in space.
The payload also includes a number of items from King Mongkut's Institute of Technology Ladkrabang and National Astronomical Research Institute of Thailand (NARIT). mu Space, for their part, had sent textile materials that they plan to use on the space suit and apparels they will soon develop.
mu Space, founded in 2017, develops satellite communication technologies to accelerate the adoption of Internet of Things devices and smart cities. It plans to launch its own satellite in 2020 using Blue Origin's New Glenn space vehicle, and to lead space technology development and encourage new space investments in Asia-Pacific.
Blue Origin was established by Amazon CEO and founder Jeff Bezos with a bold vision to seed an enduring human presence in space. In November 2015, Blue Origin's New Shepard rocket became the first to fly to space and return to Earth via vertical landing. Less than two months later, the very same rocket launched and landed again, demonstrating reuse – a key enabler to a future in which millions of people are living and working in space.
Executive Comment
CEO and founder James Yenbamroong said that the payload will reach 100 kilometers above the Earth's surface. Once in space, the payload will experience a reduced effect of gravity or weightlessness. The company is excited to join the upcoming New Shepard flight and are really curious about how microgravity affects the structure and properties of things.