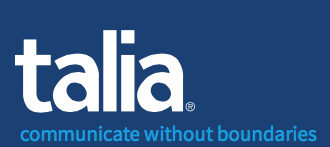 The completion of a new state-of-the-art uplink platform that is ready to host HD and SD channels secured transmission on Arabsat Badr-7 satellite at 26 degrees E has been announced by Talia Limited, a communication provider that serves the Middle East, Africa, Europe and the Americas.
The partnership with Talia will enable Arabsat to secure its broadcasting service by using its technologically advanced Badr-7 satellite and Talia's state-of-the-art ground facilities to broadcast video channels through 26 degrees E covering the Middle East and North Africa.

With Arabsat's unique satellite technology, customers can benefit from secure broadcasting service that is immune to signal jamming and interference at 26 degrees E hot spot.
Khalid Balkheyour, Arabsat President and CEO said that Talia is a globally recognized brand and one of the top reliable satellite and terrestrial network providers to the Middle East and Europe. With high monitoring capabilities and Quality of Service that provide an excellent solution to Arabsat DTH Services from Europe, providing Arabsat international and regional broadcasters with an uncompromised quality of service.
Alan Afrasiab, Talia President and CEO added that they are now equipped to provide customers looking for a high-quality, secure video transmission service utilizing their facilities.
And they are also delighted to continue their long relationship with Arabsat and provide customers with this complex technical solution. Working with Arabsat's professional team, this new service was achieved quickly and with the minimum of trouble.