[SatNews] "As consumers are becoming accustomed to instant access to the content they want on any device, the complexity for video distributors and uplinkers has increased significantly..."
Crystal Solutions, provider of Network Management Systems and Spectrum Monitoring Solutions, announced it will be demonstrating its Operation Resiliency Suite at SET Expo from August 24th - 26th in Sao Paulo. Learn more here.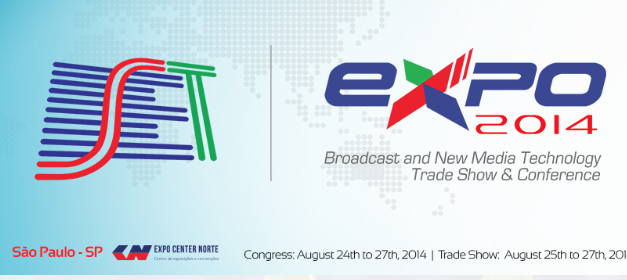 The suite of solutions, aimed at ensuring Operational Resiliency (OR) and Business Continuity for Video Distributors and Satellite users includes a number of important tools to ensure Operational Resiliency, including Diverse Site Switching, Automatic Uplink Power Control, Redundancy Protection Switching, and Disaster Recovery.
All the solutions in the Crystal Operational Resiliency Suite are customized during design and implementation to ensure unique network needs are addressed. The solutions allow network engineers to plan complex recovery scenarios under calm conditions that can be easily and automatically applied, by the Crystal System, under stressful situations. Switching can be initiated entirely by operators or completely automated per the customer's desires. Expanded descriptions can be found in this SatNews.com article.

Crystal solutions will also be demonstrating its Spectrum Monitoring and Recording solution (SMR) at SET Expo. Crystal's SMR enables RF spectrum owners and users to monitor their entire spectrum on a 24/7/365 basis with just a few, or one spectrum analyzer. SMR can record any anomalies and export the recordings to AVI files for easy sharing and analysis. Crystal Solutions' SMR is easy-to-use and flexible, enabling users to quickly and efficiently identify instances of satellite interference to develop mitigation plans.

"We are pleased to be demonstrating our solutions on the Phase booth at SET Expo," commented Roger Franklin, President and CEO, Crystal Solutions. "As consumers are becoming accustomed to instant access to the content they want on any device, the complexity for video distributors and uplinkers has increased significantly. We are confident that Crystal's range of solutions enables simple management of complex networks and drastically reduces errors."
Crystal Solutions will be exhibiting on the Phase booth (C20) at SET Expo from August 24th to 26th in Sao Paulo. Crystal Solutions simplifies the operation of complex video, satellite and data networks and systems for companies such as Fox, CNN, ESPN, Disney, Intelsat General, etc. by installing an Intelligent Control system that connects to all their equipment, and provides operators with a dashboard view enabling them to more effectively and efficiently manage the network.
The system is customized to improve operator workflow and also execute automated routines, like failure recovery and geographic diversity switching, which increases network resiliency. Crystal aims to build long-term, trusted partnerships with our customers which drives innovation for Crystal's next generation solutions and our customers' businesses. The innovation and solutions provided by Crystal translates into greater operational efficiency and higher profitability for our customers.

Crystal is an independent, privately owned company located in the greater Atlanta, Georgia area in the United States. Formerly known as Crystal Computer Corporation, the Company pioneered the use of high-performance and reliable earth station Intelligent Control™ and Network Management Systems solutions since 1986. For more information please visit.