Off to Mars with you... such could certainly become a reality in the not-too-distant-future after Northrop Grumman Corporation completes their conceptual study efforts for a potential Mars Orbiter.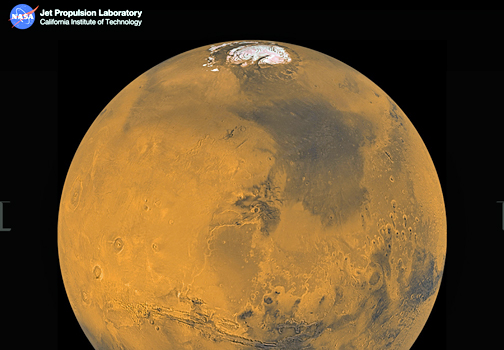 NASA's Jet Propulsion Laboratory (JPL) awarded the contract to the firm as one of several assigned Next Mars Orbiter (NeMO) study efforts. In the four-month study, the Northrop Grumman team will be thoroughly evaluating a range of potential solutions using a variety of the company's production and heritage spacecraft platforms and designs.
The study's focus is the NeMO mission objectives and requirements, including advanced communications and imaging as well as robotic science exploration.
"NASA's Journey to Mars mission is an exciting focus for anyone who has ever looked up at the stars," said Bob Mehltretter, the Vice President, military and civil space systems, Northrop Grumman Aerospace Systems. The company will draw upon their history of successful manned and unmanned space programs, as well as a number of advanced communications technologies.