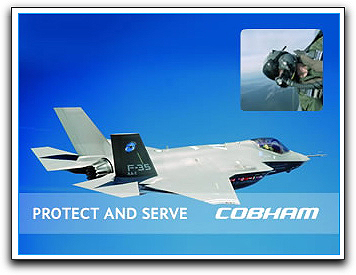 Cobham has received Inmarsat Type Approval for dual channel SwiftBroadband (SBB), expanding the range of Cobham SBB options available to the market from the previously Type Approved single channel class 6 (with HGA antenna) system.
Cobham
delivered the first units to a U.S. government customer. The dual channel SBB avionics complement
Cobham SATCOM
's extensive range of market leading SBB approved high gain antennas, such as the
HGA-7001
,
HGA-7000
,
HGA-6000
, and
HGA-6500
, in use on numerous air transport aircraft and business jets. When combined, these products enable a full range of connectivity options to aircraft, including streaming video, internet, email, VPN, telephone and fax service. Cobham SATCOM, part of Cobham's
Avionics and Surveillance
division, is a supplier of fixed and mobile satellite communications equipment solutions for the air, land and sea markets.
Cobham
will also be supplying
Airbus
with
high gain satellite antennas
(
HGA
) for use on single aisle and long range passenger jets. The antenna will be fitted to
A320
family aircraft currently in production pending certification. The
HGA-7001
will be used to enable long range communications with ATC on the flight deck. This antenna is able to support the latest Inmarsat services for cabin applications including internet, VPN, email and telephone. The high gain antenna complies with the top tier
Inmarsat SwiftBroadband
(SBB) inter-modulation suppression specification.