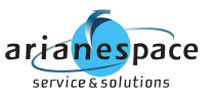 Authorization has been given for the Arianespace Soyuz launch from French Guiana on March 9, providing the "all clear" for this medium-lift mission that will orbit four O3b Medium Earth Orbit (MEO) satellites.
Approval was granted after the regular pre-launch review for Arianespace flights — which confirmed the readiness of Soyuz and its multi-satellite payload, the launch site and associated infrastructure at the Spaceport, as well as the network of downrange tracking stations.
The March 9 mission — designated VS18 in Arianespace's numbering system — will be performed from the purpose-built ELS launch facility for Soyuz. Liftoff is scheduled at precisely 1:37:06 p.m. local time in French Guiana, with the four passengers to be deployed during a flight lasting approximately 2 hrs., 22 min.
After their launch by Arianespace, the O3b spacecraft will be operated by SES Networks to provide low latency, fiber-like connectivity in the growing mobility, fixed data and government markets across the globe. The trapezoidal-shaped Ka-band relay platforms, produced by Thales Alenia Space, have a liftoff mass of 700 kg. each.
Twelve O3b satellites currently are in orbit, launched by Arianespace using their medium-lift Soyuz workhorse to carry four spacecraft each on launches that started in June 2013, followed by missions in July and December 2014.