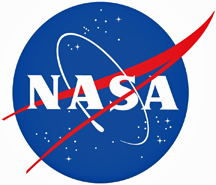 NASA, in partnership with the U.S. Air Force (USAF), is preparing to launch the Ascent Abort-2 mission at 7:00 a.m. Eastern (4 a.m. Pacific) on July 2 from Space Launch Complex-46 at Cape Canaveral Air Force Station, Florida.
The Space and Missile Systems Center's Rocket Systems Launch Program procured the launch vehicle, called the Abort Test Booster, powered by a refurbished Peacekeeper intercontinental ballistic missile solid rocket motor.
The second of four launches featured in SMC's Summer of Launch '19 campaign, the AA-2 flight test will demonstrate NASA's Orion Launch Abort System, which ensures the safety of its crew during ascent on deep-space missions atop the Space Launch System rocket.
The first stage of the Peacekeeper ICBM motor was ideally suited for this mission because it could accurately emulate the SLS launch vehicle, boosting the Launch Abort Vehicle to its required test parameters.
Northrop Grumman Innovation Systems manufactured the ATB launch vehicle under its Sounding Rocket Program 3 contract with the Air Force and SMC.

This test ultimately paves the way for Artemis 2, NASA's program name for the first flight of astronauts who will board the Orion crew module atop the powerful, new SLS rocket on a mission to carry humans around the moon for the first time in half a century. NASA plans to send the first woman and next man to the moon in 2024 — laying the foundation for future manned, deep-space missions.
The Small Launch and Targets Division, which manages the Rocket Systems Launch Program, provides space and target launches for government programs. Established in 1963 as the Advanced Ballistic Missile Reentry Systems program to manage re-entry vehicle research and the re-use of deactivated ICBM assets, RSLP has evolved to provide a breadth of expertise in both ballistic missile testing and space launch initiatives.
Lt. Col. Ryan Rose, chief of SMC's Small Launch and Targets Division at Kirtland Air Force Base, New Mexico, said the Space and Missile Systems Center partnered with Northrop Grumman Innovation Systems to provide a refurbished Peacekeeper booster for this momentous test mission.The Peacekeeper ICBM motor was also selected because it provides suitable reliability for this test at a cost savings for the government.