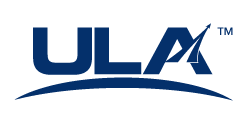 The launch of NOAA's Joint Polar Satellite System-1 (JPSS-1) satellite, the first in a new series of four highly advanced polar-orbiting satellites, is now scheduled for Saturday, November 18, from Vandenberg Air Force Base, California.
Liftoff aboard a United Launch Alliance Delta II rocket from Space Launch Complex 2 is targeted for 4:47 a.m. EST (1:47 a.m. PST).
Launch Forecast Summary:
Overall probability of violating weather constraints: 0 percent
Primary concerns: None
Overall probability of violating weather constraints for 24 hour delay: 0 percent
Primary concern: None
NASA TV's live launch coverage will begin at 1:15 a.m. EST on November 18, and conclude after the CubeSat deployment.
A United Launch Alliance (ULA) Delta II 7920-10 rocket will deliver the Joint Polar Satellite System-1 (JPSS-1) spacecraft to a 444-nmi (822-km) near-circular polar orbit. Liftoff will occur from Space Launch Complex-2 at Vandenberg Air Force Base, California.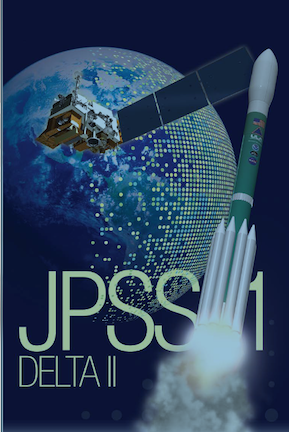 The National Oceanic and Atmospheric Administration's (NOAA) JPSS program provides the nation's next generation poenvironmental satellite system. JPSS provides continuity of critical Earth and environmental observations of our vast atmosphere, oceans, land and cryosphere. JPSS delivers key observations for the nation's essential products and services, including forecasting severe weather in advance and assessing environmental hazards.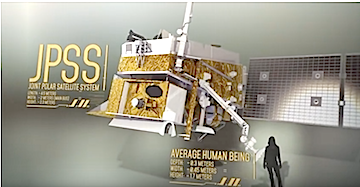 The JPSS mission is a collaborative program between NOAA and NASA. The JPSS-1 mission is implemented by NASA's Goddard Space Flight Center (GSFC). Ball Aerospace & Technologies Corporation (BATC) built the spacecraft. NASA's Launch Services Program at Kennedy Space Center in Florida is responsible for launch management.
In addition to JPSS-1, this mission includes five CubeSats which will launch from dispensers mounted to the Delta II second stage. The CubeSats were designed and built by Northwest Nazarene University, the Massachusetts Institute of Technology, the University of New South Wales, the Australian National University, Embry-Riddle Aeronautical University and Vanderbilt University. The miniaturized satellites will conduct research in 3D-printed polymers for in-space manufacturing, weather data collection, bit flip memory testing, radar calibration and the effects of space radiation on electronic components.