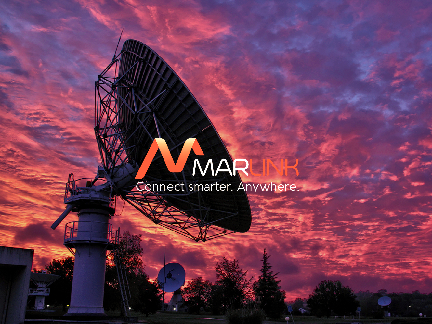 [Satnews] Simon Møkster Shipping, the Stavanger, Norway, based offshore shipping company, has become the first to integrate Marlink provided Tampnet North Sea LTE (Long-Term Evolution) services across its entire fleet of vessels.
Tampnet's state-of-the-art, low latency, high-bandwidth North Sea LTE services are enabled by an extensive 2500km subsea fiber network. Tampnet's LTE network works seamlessly as part of Simon Møkster's hybrid communication service from Marlink, which also integrates high bandwidth VSAT (Very Small Aperture Terminal), L-band and terrestrial 3G/4G to create the most complete and cost-effective multi-band communication system of any fleet in the world.
Simon Møkster is widely recognized for its innovative on board communication technology strategy, which ensures high bandwidth broadband availability for its clients, wherever they are operating. The integration of the Tampnet North Sea LTE service will support Simon Møkster's clients in the North Sea, enabling them to utilize the new connectivity for real-time applications that are optimized with lower latency links, i.e., video-conferencing or instant messaging. In addition to low-latency, Tampnet's technology's is well-proven to function in adverse weather conditions.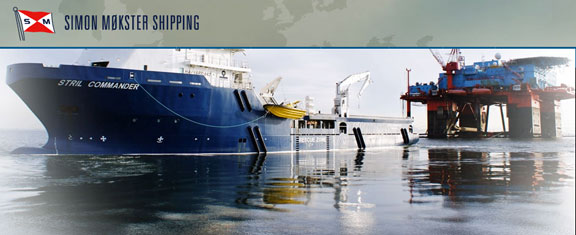 Though Tampnet services have been available in the North Sea since late 2013, the current user-base consists primarily of FPSOs, drilling rigs and vessels with specific requirements. Simon Møkster is the first vessel company to leverage the innovative offshore mobile service on a fleet-wide basis, which is made possible as a result of the partnership established between Tampnet and Marlink in May 2015. With access to Tampnet North Sea LTE, Marlink can fully realise its multi-band service approach, offering an extra layer of flexibility and cost-effectiveness for users of its innovative solutions including SMARTConnect in the North Sea.
"It is our philosophy to ensure we provide the most flexible and available broadband communication for our clients and our own operational use across the fleet," said Terje Gjerde, ICT Manager at Simon Møkster. "Tampnet gives us significant new capabilities that can be accessed easily, ensuring our ability to support our offshore Oil & Gas customers to communicate globally, and especially in the North Sea. This will be a huge benefit to our clients in the region and we are looking forward to the potential to integrate further LTE services with Marlink in support of customers operating in other Oil & Gas producing regions."
Marlink's multi-band/hybrid services seamlessly combine multiple communication carriers to provide the best available link based on pre-defined parameters set and managed by the customer. With a service delivery independent of specific carriers, cost can be reduced and greater flexibility and control provided for the customer. Tampnet North Sea LTE connectivity augments the existing services provided by Marlink. The multi-band approach provides least-cost/best performance routing to ensure highly reliable and high bandwidth communication across Simon Møkster's 25 strong fleet of offshore support vessels.
For Simon Møkster, Tampnet connectivity is configured much the same as the Marlink VSAT services on board, where 'Closed User Groups', otherwise known as 'Pooled Services' ensure that the Tampnet service instantly recognizes a Simon Møkster vessel, and shares bandwidth accordingly from a dedicated pool. With dedicated capacity for its fleet, Simon Møkster vessels can be sure that VSAT and North Sea LTE services will always be available as bandwidth is not shared with 3rd parties. This supports Simon Møkster's ability to fully utilise business collaboration tools like Microsoft Skype for Business (Lync), as well as ensuring clients on board receive the throughput they request.
Marlink's cutting-edge solution also ensures flexible bandwidth provision for even the most diverse and demanding applications requested by Simon Møkster's clients. Marlink can currently temporarily increase available VSAT bandwidth on specific request, such as during the Stril Server vessel's period as a chartered Wind Farm Support Vessel off the UK's East coast. Now though, extra bandwidth through Tampnet North Sea LTE will be available on demand for North Sea operations, negating the need for Simon Møkster to order VSAT bandwidth increases for clients with specific demands.

Marlink has also been selected as Carisbrooke Shipping's preferred partner to provide the SATCOM solution for its fleet of modern dry cargo and multi-purpose vessels. Carisbrooke plans to improve vessel and fleet operations with greater access to data-centric applications made possible by higher and more available bandwidth on the Marlink Ku-band VSAT (Very Small Aperture Terminal) service. The delivery, which is expected to be complete by the end of the year, includes the sophisticated XChange BYOD (Bring Your Own Device) solution. The system will enable Carisbrooke Shipping crews to communicate with friends and family using their own smartphones, tablets and laptops.
Carisbrooke Shipping owns and operates its fleet from offices in Cowes (UK), Zwijndrecht (Holland) and Bremen (Germany). All key aspects of ship management are covered by the group, including chartering/operations, technical and safety management, crewing and financial administration. The company has developed a large fleet of fuel-efficient vessels in recent years. The new monitoring and remote support capabilities enabled by Marlink VSAT will further support the efficient and smart operation of this well-established fleet.
Marlink VSAT enables Carisbrooke vessels to benefit from throughput up to 1028 Kbps (downlink) and global coverage with unlimited MSS (L-band) back-up in addition to Local Numbers and Virtual Private Networks (VPN). The VPN service is considered to be extremely valuable by Carisbrooke, allowing remote control of IT equipment and systems on board and inevitably leading to simplified IT management and increased reliability.
All Marlink installed vessels will use the Xchange communications management platform, which handles automatic switching between satellites including seamless transition to the L-band back up system in addition to enabling remote access and streamlining administration.
Carisbrooke Shipping also joins the growing number of crew focused shipping organizations that understand the benefits of providing flexibility for crew communications at sea. XChange BYOD is a ready-to-use WiFi solution and comes with apps that provide voice and data access for crew using their own smartphones, tablets or laptops. The unique system ensures straightforward account administration while simplifying payment using pre-paid cards, making cost management and control easier and more transparent for vessel management and individual crew members.
Marlink has also introduced their Universal Card Go, a new single multi-band prepaid solution for crew Internet access and voice calling on all service types.
As a single communication payment solution for maritime crews, Universal Card Go makes using the telephone and Internet much easier for crews, while streamlining the billing process for vessel managers. Universal Card Go is the first pre-paid solution in the maritime market that covers both voice and data usage and is for use across all Marlink VSAT (Very Small Aperture Terminal) services, including new 1GB plans offered with separate prepaid crew access.
Universal Card Go is an evolution of Marlink's established Universal Card solution, which is today used by over 40,000 seafarers. It was developed in response to demand from ship owners, crew members and service provider partners for simplified access to voice and data services on VSAT and MSS (Mobile Satellite Services). By reducing the amount of prepaid methods required for accessing different services to just one, Universal Card Go instantly simplifies the whole process for crew communication facilities. It works for calling mobile phones and land lines, sending SMS and Internet connectivity over Ku-, C- and in the future Ka-band VSAT, in addition to L-band MSS from Inmarsat and Iridium.
Using a Universal Card Go account, crew can communicate using fixed terminals on board or on their own personal devices over Wi-Fi. Each time a call, message or web session is initiated, remaining credit is reported to the user. Airtime and data costs are highly competitive, providing excellent value for money for crews in parallel to the benefit of not having to top-up multiple accounts to access different types or services. Vessel operators also benefit, as Universal Card Go separates corporate and private networks so bandwidth is always available for business critical and operational communication.
Universal Card Go is compatible with new 1GB VSAT service plans from Marlink, which provide post-paid data and two voice lines for ship's business activities. The new 'entry-level' plans provide a reliable, global and always-on link up to 1.5 Mbps data throughput purely for business connectivity applications, such as monitoring of vessel performance and collaboration with headquarters. Customers can also per vessel choose to add the Crew prepaid package, which provides an additional two voice lines and Internet connectivity for crew, administered through Universal Card Go, and without affecting the data connection for business needs.
"Universal Card Go enables senior officers to concentrate on vessel operations while crew members enjoy hassle-free access to communication facilities. A single payment solution for multiple connectivity services fits perfectly with our multi-band approach, which focus on the application more than the frequency band of the service," said Tore Morten Olsen, President Maritime, Marlink.
There's now a new Marlink office in Singapore to meet the growing demand for delivery and support of its portfolio of multi-band, business critical communication solutions for maritime customers operating in Southeast Asia.
The original Marlink Singapore office was opened in 1998. The new Marlink Singapore office adds new facilities and potential while continuing to be a vital resource for local and international vessels through delivery of sales, installation and support services. The new office managed by Eric Jan Bakker, Head of Sales Asia in Marlink, includes a fully equipped support center operating seven days a week, in addition to live test, demonstration and training facilities, covering all of Marlink's core connectivity services and solutions.
The Marlink Singapore team consists of trained experts on the company's integrated Ku, Ka, C and L-band satcom solutions supplied to commercial and recreational satcom service providers and end-users. With local knowledge and product/spare parts stocks, the team is on hand to support all Marlink equipped vessels transiting via Singapore.
The Singapore office move is the first such change to be established under the new Marlink name, which was launched February 25th 2016 as the next chapter for the organization that was previously operating as Airbus Defence and Space, and prior to that Astrium Services, Vizada, Telenor and France Telecom.