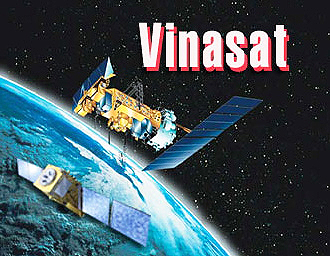 [SatNews] Jean-Yves Le Gall, Chairman & CEO of Arianespace, announced in Singapore that Arianespace has contracted with Lockheed Martin Commercial Space Systems (LMCSS) to launch the VINASAT-2 satellite for Vietnam Posts and Telecommunications Group (VNPT) in the second quarter of 2012.
VINASAT-2
will be built by
LMCSS
.
The Vietnamese telecommunications satellite, VINASAT-2 will be launched on an
Ariane 5
or a
Soyuz
launch vehicle from the
Guiana Space Center
, Europe's Spaceport in Kourou, French Guiana. VINASAT-2 continues the successful cooperation between Lockheed Martin, VNPTand Arianespace that culminated in the launch of
VINASAT-1
in 2008. VINASAT-2 represents the 65th launch for a satellite operator in the Asia-Pacific region. VINASAT-2 is the 44th satellite platform built by Lockheed Martin to be launched by Arianespace.
The VINASAT-2 satellite system will be built by
Lockheed Martin Commercial Space System
s, using the
A2100
platform. Weighing approximately 2,970kg at launch, it will be positioned at
131.8 degrees East
and will offer a design life exceeding 15 years. Fitted with 24 Ku-band transponders, VINASAT-2 will provide radio, television and telephone transmission services for all of Vietnam and certain parts of the Asia Pacific region from its geostationary orbit.