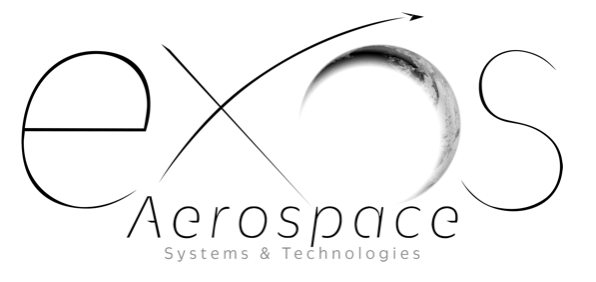 The EXOS team was working hard as they prepped for today's launch with men in jumpsuits climbing ladders and fueling up in an effort to beat Space-X to a fourth launch of a reusable vehicle. EXOS Aerospace Systems & Technologies, Inc., a developer of reusable space launch vehicles based is based in Greenville, Texas.
webcast
Unfortunately a reusable suborbital sounding rocket launched by EXOS Aerospace malfunctioned shortly after liftoff causing the vehicle to crash back to Earth minutes later. Even though today's attempt was unsuccessful this EXOS flight was the third time a suborbital-class rocket stage has been reused for a fourth time.
The launch took place at the Spaceport America. Spaceport America which is an FAA-licensed spaceport located on 18,000 acres of State Trust Land in the Jornada del Muerto desert basin in New Mexico, directly west and adjacent to U.S. Army's White Sands Missile Range. It lies 89 miles north of El Paso, 45 miles north of Las Cruces, and 20 miles southeast of Truth or Consequences.
The four events listed as follows are:
August 25, 2018 — EXOS completed the Pathfinder Launch from Spaceport America. It was the first step in validating the SARGE SRLV could be flown and recovered for reuse. EXOS gathered critical flight data that enabled advancing the design and setting them up for continued reuse of their SARGE vehicle. The YouTube video recaps
March 2, 2019 — "Mission 1" test flight of the SARGE reusable system carried commercial payloads. After this flight, EXOS returned the payloads to their customers for analysis and upgrade before re-flight. The successful launch further enforced the company's plan to use this technology as the design basis of their Jaguar Orbital Launch Vehicle (with reusable first stage) capable of carrying 100kg to Low Earth Orbit (200-400km).
June 29, 2019 — "Mission 3" test flight of the SARGE reusable system carried commercial payloads and demonstrated the third use and recovery; however, a control tuning error resulted in an early abort.
October 26, 2019 — Exos Unsuccessfully launched the SARGE reusable system from Spaceport America. A successful tethered "rocket hover' test with a new IMU on October 1, 2019, finalized the requirements for return to launch.
What's next for EXOS Aerospace?
Shift to Commercial Operations - "With a successful flight, we will move toward commercialization. The SARGE platform will serve customers worldwide through National Charter Enterprise and vehicle Wet and Dry leases. Frequent suborbital flights will provide rapid worldwide support for research, manufacturing and educational opportunities. Since the 36-foot tall, 20-inch diameter SARGE rocket is designed for reusability, it is proving to be an excellent risk mitigation platform for their orbital technology development program.
Partnerships - Beyond mobile ground launch, EXOS is partnering with Fenix Space, Inc. We will be conducting airborne launches from Spaceport America to support tow aircraft and autonomous glider operations. Air Launch capability will increase the SARGE and other future vehicle's capabilities.
Develop Orbital Reuse Life Expectancy - "Once EXOS completes this test, we will start using SARGE to develop live dynamic assessment and prognostic systems. These programs will help us predict vehicle Remaining Useful Life (RUL) to reduce risk in our orbital program." said John Quinn, EXOS COO.
Quinn says 'EXOS designed the SARGE rocket system to support up to 200 flights". They propose to use the clean Lox Ethanol platform as long as it meets performance and financial targets. We will also propose to sell engines and systems as expendable vehicles to MDA as hard-targets as they near the end of their economically viable life.
Other recent articles about Exos Aerospace Systems & Technologies in Satnews.com
A Salute to a SARGE at EXOS Aerospace Systems & Technologies' 10th Successful Reuse Hover Test