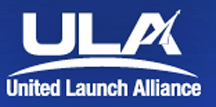 The United Launch Alliance (ULA) Atlas V rocket carrying the AEHF-5 mission for the U.S. Air Force Space and Missile Systems Center is delayed, due to an anomaly during component testing at a supplier which has created a cross-over concern.
Additional time is needed for the team to review the component anomaly and determine if any corrective action is required to the launch vehicle.
Launch of the AEHF-5 mission is now targeted for no earlier than Thursday, August 8, 2019.
AEHF is a joint service satellite communications system that will provide survivable, global, secure, protected, and jam-resistant communications for high-priority military ground, sea, and air assets. The AEHF system is the follow-on to the Milstar system, augmenting, improving, and expanding the Department of Defense's MILSATCOM architecture.
AEHF-5 was procured from Lockheed Martin Space Systems Company by the MILSATCOM Systems Directorate, part of the Air Force's Space and Missile Systems Center.
The MILSATCOM Systems Directorate plans, acquires, and sustains space-based global communications in support of the President, Secretary of Defense, and combat forces. The MILSATCOM enterprise consists of satellites, terminals and control stations, and provides communications for more than 16,000 air, land, and sea platforms.