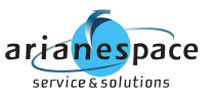 Arianespace has been selected by GHGSat Inc. to launch the firm's GHGSat-C1 satellite on the Vega launch vehicle as part of the Small Spacecraft Mission Service flight in 2019.
Montreal, Canada-based GHGSat is building the GHGSat-C1 spacecraft to measure greenhouse gases emissions from industrial facilities around the world. This satellite is a follow-on to the GHGSat-D spacecraft that has been operational in orbit since June 2016.

Toronto-based Space Flight Laboratory (SFL) is providing the satellite platform and managing the launch activities with Arianespace for GHGSat-C1.
The Vega Proof of Concept flight (POC flight) is the first mission of the Small Spacecraft Mission Service (SSMS), a program initiated by the European Space Agency in 2016, with the contribution of the European Commission. For all the European partners involved, its purpose is to perfectly address the burgeoning smallsat market for institutional and commercial needs with a new rideshare concept on the Vega light launcher.
Vega is part of the Arianespace launcher family, alongside the Ariane 5 heavy launcher and the Soyuz medium launcher, operated from the Guiana Space Center. Avio, based in Colleferro, Italy, is the industrial prime contractor for Vega.
Following the signature of this contract, which is Arianespace's first with SFL and GHGSat, Arianespace CEO Stéphane Israël said that it's an honor that GHGSat chose Vega to launch GHGSat-C1 and the company is absolutely thrilled to be tasked with a mission that will help protect the environment.