[SatNews] Complete phased-array antennas can consist of thousands of individual transmit/receive modules, and calibrating them can take a considerable amount of time.

Agilent Technologies Inc. (NYSE: A) today introduced a multi-channel antenna calibration Reference Solution for calibrating and characterizing large, multi-channel phased-array antennas during integration and manufacturing. This is the second in a series of modular-based Reference Solutions, a new concept introduced by Agilent earlier this year, consisting of essential test system components, including hardware, software and measurement expertise.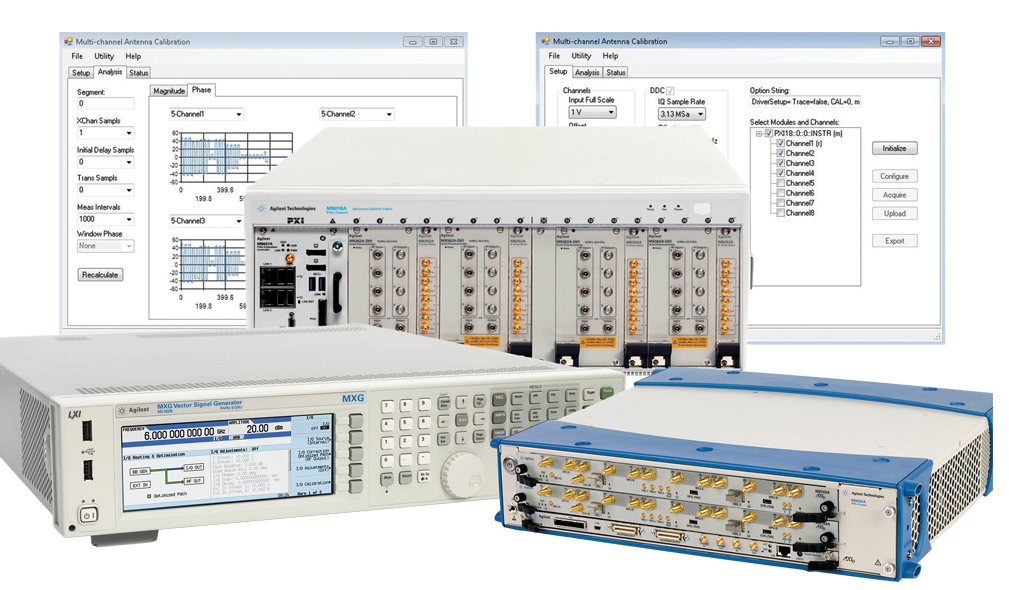 This Reference Solution increases the number of antenna measurements per second; provides multiple, phase-coherent channels measured in parallel; and optimizes the amount of data through real-time digital down-conversion (DDC). The system integrates quickly into a multi-channel antenna calibration test environment for receiver channel calibration using near-field, narrow-band testing of the array.
Complete phased-array antennas can consist of thousands of individual transmit/receive modules, and calibrating them can take a considerable amount of time. This can negatively impact manufacturing costs and limit the ability to increase production capacity. Agilent's new Reference Solution helps to reduce manufacturing cost by greatly decreasing measurement times while expanding test system flexibility to cover a broader set of applications.

"Our customers have been asking for a scalable, modular, multi-channel antenna array test solution that has good sensitivity in narrowband and is expandable for wideband measurement scenarios in the future," said Mario Narduzzi, Agilent's Modular Solutions marketing manager. "The new Reference Solution provides phase coherent sampling across all input channels; example software templates including relative magnitude; and phase measurements so customers can reduce this bottleneck and speed up the element-to-element calibration of large phased array antennas."

The multi-channel antenna calibration Reference Solution is scalable from eight to 40 digitizer channels in a 5-slot chassis (more in a 14-slot chassis). Furthermore, it offers ultra-stable, coherent channels (less than one degree phase difference between channels); analysis bandwidth flexibility (300 MHz with DDC and 600 MHz without); and up to one million narrowband measurements per second.

Agilent's Reference Solutions include utilities such as example program source code highly optimized for specific applications that shows users how to get the most out of their test system. Agilent has demonstrated that Reference Solutions enable quick evaluation of a test solution for specific applications, as well as dramatically reduce the time it takes to integrate a new test system into a test environment.

To learn more about Agilent's new reference solution, visit