Space Systems Loral (SSL) has announced that the BSAT-4a satellite, designed and built for Broadcasting Satellite System Corporation (B-SAT), a leading broadcasting satellite operator in Japan, has arrived at the European Spaceport in Kourou, French Guiana — the satellite will be launched aboard an Ariane 5 launch vehicle by Arianespace and will be used for Direct-to-Home (DTH) television service in Japan.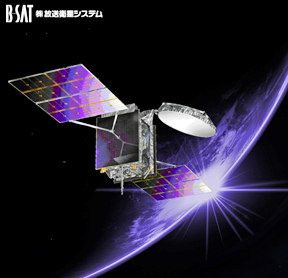 BSAT-4a has 24 Ku-band transponders and will expand the availability of advanced television services such as HD and 4K/8K ultra-high definition (UHD). The satellite is based on the highly reliable SSL 1300 platform, which provides the flexibility to support a broad range of applications and technology advances. It is designed to provide service for 15 years or longer.
Takashi Yabashi, President and CEO, B-SAT, noted that BSAT-4a is the first satellite his firm has purchased from SSL and the company is pleased with the support received from SSL's skilled and experienced team. SSL has proven their reputation as an agile and reliable partner during the production of this satellite and B-SAT is happy with the satellite's on-time delivery to launch base. The company can now look forward to providing expanded Ultra HD programming and high quality DTH service that this satellite will enable.
Paul Estey, EVP and COO of SSL said that the completion and delivery of this high performance satellite to launch base demonstrates the success of the company's streamlined operations. The company is honored that B-SAT put their trust in SSL for this next-generation satellite and all look forward to the teams working together with Arianespace to prepare the satellite for launch.