SpaceX
's launch of BulgariaSat-1 took place from Launch Complex 39A (LC-39A) at NASA's Kennedy Space Center in Florida on Friday, June 23.
Falcon 9 rocket delivered BulgariaSat-1, a commercial communications satellite, to a Geostationary Transfer Orbit (GTO) making it the first geostationary communications satellite in Bulgaria's history.

This particular rocket previously flew in January, when it was used to put 10 satellites into orbit for communications company Iridium. Today was another success after the separation, as Falcon 9's successfully landed on the "Of Course I Still Love You" droneship, stationed in the Atlantic Ocean.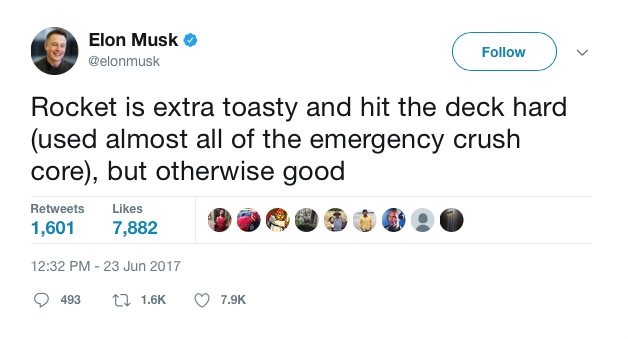 The landing was challenging because the rocket had to push BulgariaSat-1 to a high orbit, wherein the first stage experienced more force and heat during reentry than any other Falcon 9. SpaceX CEO Elon Musk warned that there was a "good chance [the] rocket booster doesn't make it back," but soon after Musk's Twitter indicated that the rocket booster used "almost all of the emergency crush core," which helps soften the landing.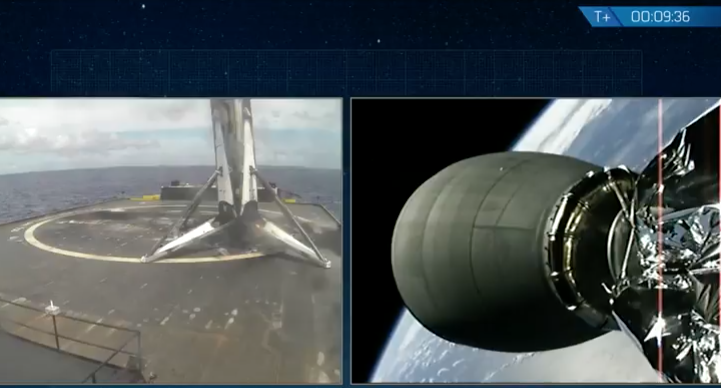 BulgariaSat-1 is a geostationary communications satellite built by SSL in Palo Alto, Calif., which will provide direct-to-home television (DTH) and data communications services to Southeastern Europe and other European regions. It will be located at the Bulgarian orbital position at 1.9 degrees East longitude and will provide reliable satellite communications solutions to broadcast, telecom, corporate and government customers.
BulgariaSat-1's payload includes 30 Broadcast Satellite Service (BSS) Ku-band transponders and two Fixed Satellite Service (FSS) Ku-band transponders, in order to meet the current demand for high quality HDTV and Ultra HDTV broadcasting, as well as various other communications applications.
BulgariaSat-1 is designed based on SSL's proven 1300 series platform and it will provide service in the Balkans, Eastern and Western Europe, the Middle East, Northern Africa, and the Caucasus with its high- power European beam. In addition, BulgariaSat-1 is equipped with a spot beam which can be used to provide extra capacity over the Balkans. The satellite is designed to provide service for 15 years or longer.