[SatNews] Many will come considering the many space issues, hot button topics, and an opportunity to reconnect, and then there are the speakers such as...
Global MilSatCom conference and exhibition will be held November 4th - 6th 2014, at the Park Plaza Riverbank London, UK.
SMi is delighted to announce Colin Paynter, Managing Director of Airbus Defence and Space has just been confirmed to speak on day one of the Global MilSatCom conference. Seize the opportunity to hear about the latest strategy as Colin presents on 'Achieving assured Global SatCom services'. The presentation will focus on:
The value of information for command control and situational awareness
Catering for evolving and dynamic operational requirements
Importance of operator heritage and support
The 2014 speaker line-up also features:
Lieutenant General (Rtd) Anil Chait, PVSM, AVSM, VSM, ADC, Chief of Integrated Defence Staff Chairman, Government of India Ministry of Defence
Lieutenant Colonel Cem Sinan Barim, Chief of SatCom Management Center, Turkish Armed Forces
Colonel Christophe Debaert, Head of Syracuse Program, DGA France
Captain Cataldo Lombardi, Director, Navigation, Surveillance and Communication Satellite Systems, Italian Ministry of Defence
Deanna Ryals, Chief MilSatCom International, MilSatCom Directorate, US Air Force
Lieutenant Colonel Abde Bellahnid, Directorate of Joint Capability, SATCOMS & SAR Requirements, Canadian Department of Defence
Colonel Pierre Mattei, Aerospace Engineering Coordinator, ITA, Brazilian Armed Forces
Lieutenant Commander Owen Gee, C4 EW Requirements Maritime, New Zealand Defence Force
Dr. Lieutenant Colonel Cihan Ercan, TAF Satellite Project Officer, Turkish Armed Forces
Colonel Atogeba Alobawone, Director Communication, Directorate of Defence Communication and Information Systems, Ghana Armed Forces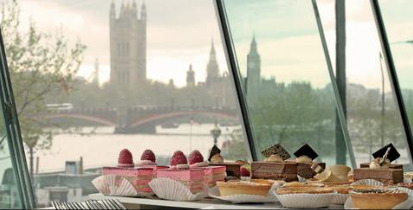 Park Plaza Riverbank London is the venue location.
Visit the information please visit website to view the full conference program.
To book your place or for more information please visit.
Alternatively you may contact the Global MilSatCom team on +44 (0) 20 7827 6000.
The SMi Group is an, independent and global event-production company that specializes in Business-to-Business Conferences, Workshops and Masterclasses, and online Communities. The SMi Group creates and delivers events in the Defence, Security, Energy, Utilities, Finance and Pharmaceutical industries. For more information, please visit.