Cobham congratulates the firm's partner, OneWeb Satellites, on the successful launch of their first satellites of an ambitious 600 spacecraft constellation.
Incorporating rigid and flexible designs, Cobham Ku- and Ka-band waveguides are featured on the spacecraft. Waveguides enable the communications systems on the satellites by channeling electromagnetic waves from one point to another. OneWeb Satellites, a joint venture between OneWeb and Airbus, is launching a constellation of satellites into LEO to deliver internet broadband service to consumers around the world.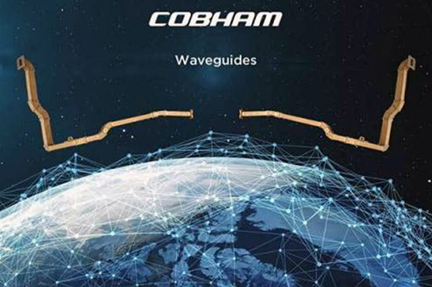 Cobham offers a full range of rectangular (size WR-22 to WR430) and double ridge (WRD-180 to WR430) waveguides, supporting industry-standard microwave tests and measurements for low- and high-power laboratory applications. In addition, Cobham can create assemblies of passive and active microwave and coaxial components to custom specifications, allowing the development and production of complete modular transmit/receive devices. Cobham specializes in custom bracketry and integrated waveguides from cast to 3D printed to hybrid.
Executive Comment
Bob McArthur, VP and GM, CNI and Interconnect Solutions for Cobham Advanced Electronics Solutions, said the company is honored to be part of this historic endeavor and congratulates the OneWeb team on its inaugural launch. The firm is proud to help bring the vision of connectivity for everyone, everywhere closer to reality. Cobham has a long history of engineering some of the most complex and challenging space technologies in the industry. Cobham waveguides offer innovative solutions with complex shaping and incorporate high electrical performance. The firm's ability to provide custom bracketry and accommodate complex geometries enables ease of integration and rapid turnaround times.