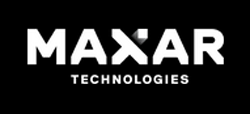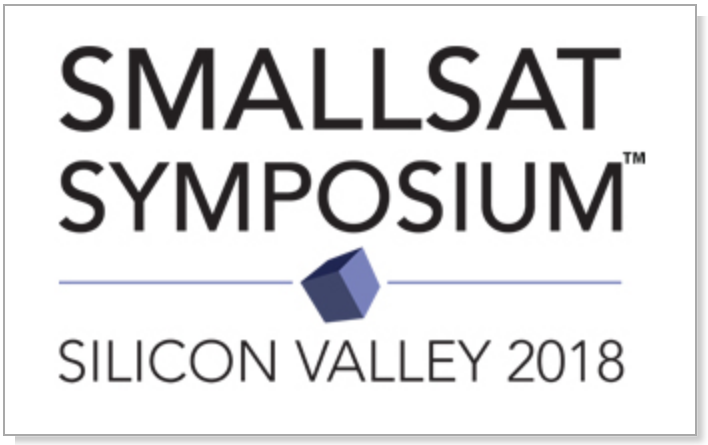 Maxar Technologies, ("Company" formerly MacDonald, Dettwiler and Associates Ltd.), (NYSE: MAXR; TSX: MAXR) demonstrated the firm's position as a global powerhouse with proven advanced capabilities at the SmallSat Symposium, which took place this past week in Mountain View, California.
In the keynote address, on the tradeshow floor and in conference sessions, Maxar companies showed how they are applying new technologies and tools, as well as a commercial mindset, to develop innovative solutions that help to solve some of the world's most critical and complex challenges.
Dario Zamarian, Group President of SSL, a Maxar company, delivered the keynote address on Wednesday morning. He asserted that smallsats are about much more than just a form factor. He said, "When we talk about smallsats, it is more about faster implementation of innovative technologies, lowering costs, and driving resiliency for both commercial and government applications rather than a particular number of kilograms or a particular type of mission," he said. "Innovations that optimize capex, such as on-orbit flexibility, are creating an upward economic spiral across the industry as demand increases for lower cost launch and ground systems to support the changing space segment. SSL excels at leveraging our depth of experience and our commercial mindset, to develop innovative solutions that benefit our customers and people everywhere."
In addition to the featured discussion with Mr. Zamarian, SSL's Chief Technology Officer, Dr. Matteo Genna, further elaborated on SSL's ability to bring value to start-ups on a panel titled, "Working with Prime Contractors." He shared how deeply rooted the commercial approach is to SSL, and the power of its agility to collaborate with entrepreneurial partners and to help startups in a variety of ways including the use of testing facilities and shared expertise on topics ranging from orbits to regulatory issues.
Maxar Technologies' DigitalGlobe was also represented at the conference by Dr. Shay Har-Noy, Vice President and General Manager of DigitalGlobe's platform business, which makes the company's 18 year satellite image library in the cloud available for artificial intelligence applications at scale. Dr. Har-Noy shared DigitalGlobe's successes to unlock the power of analytics and insights in Earth Observation and Remote Sensing to solve the world's most pressing problems. He attributed the growing opportunities for DigitalGlobe's ecosystem of developers and customer as driven by the increasing availability of satellite data combined with tools such as machine learning and cloud computing.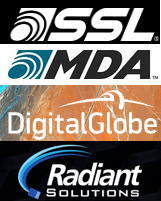 On the show floor, Maxar's SSL displayed a model of a WorldView Legion satellite the company is building for the DigitalGlobe business unit of Maxar. This next-generation Earth Observation (EO) constellation reinforces the benefits of collaboration between Maxar companies and exemplifies the company's leadership in agile commercial production. SSL designs and builds smallsats for a broad range of applications, including remote sensing and communications with a long standing commitment to partnering with start-ups to solve their most pressing business challenges. SSL provides a holistic support environment that includes testing and engineering facilities, ground networks, technical support, supply chain assistance, sales channels, assistance with financing and even low cost access to space.
Howard Lance, CEO of Maxar Technologies, said that at conferences, such as the SmallSat Symposium, the company is proud to demonstrate the firm's purpose-driven agenda to power a better world and help humanity by combining the unrivaled capabilities of Maxar's four industry leading businesses — SSL, MDA, DigitalGlobe and Radiant Solutions — to deliver leading-edge, cost effective solutions for our customers.
Note: There are several upcoming opportunities for industry and government leaders to meet with and learn about the Maxar companies at upcoming conferences including Satellite 2018 in Washington DC in March, the Space Symposium in Colorado Springs in April, and at GEOINT in Tampa, Florida also in April.