[SatNews] Erring on the side of caution word just came that the WGS-7 mission has been postponed.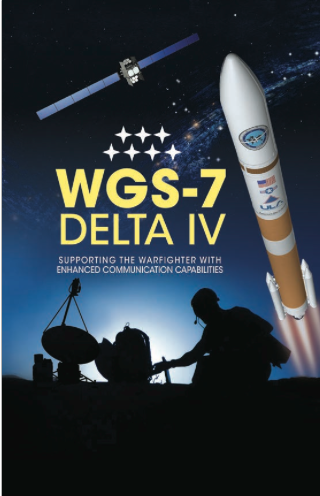 The launch of a United Launch Alliance Delta IV rocket carrying the WGS-7 mission has been postponed to Thursday July 23 due to predicted weather conditions and the potential for high winds during the launch countdown.
The launch is rescheduled for Thursday, July 23 from Space Launch Complex-37 at Cape Canaveral Air Force Station, Florida. The launch time is 8:07 p.m. EDT at the opening of a 39-minute window. The forecast for July 23 shows a 60 percent chance of favorable weather conditions for the launch tomorrow.
WGS satellites are important elements of a new high-capacity satellite communications system providing enhanced communications capabilities to America's troops in the field for the next decade and beyond. WGS enables more robust and flexible execution of Command and Control, Communications Computers, Intelligence, Surveillance, and Reconnaissance (C4ISR), as well as battle management and combat support information functions. The WGS constellation augments the existing service available through the UHF Follow-on satellite by providing enhanced information broadcast capabilities.

WGS-7 will be the 30th Delta IV mission since the vehicle's inaugural flight in 2002. This is the fifth flight in the Medium+ (5,4) configuration, and all launches in this configuration were WGS missions.