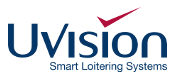 Raytheon Company (NYSE: RTN) and UVision signed a teaming agreement to work together on small, loitering airborne solutions.
As part of the deal, Raytheon will adapt the Hero-30 remotely-operated lethal loitering airborne system from Israel's UVision for US military requirements.
Hero-30 is a man-packed, canister-launched airborne loitering system. Raytheon will modify the Hero-30 for lethal target engagement as well as traditional airborne intelligence, surveillance and reconnaissance missions. The adapted system will meet the US Army's requirement for Lethal Miniature Aerial Missile Systems, also known as LMAMS.
"Raytheon and UVision will offer US Army small units a new capability with a fully-developed, portable, lethal loitering system," said Dr. Thomas Bussing, Raytheon vice president of Advanced Missile Systems. "This system significantly enhances the situational awareness and combat power of small units operating on the battlefield."
The Hero-30 derivative could fulfill conventional small-unit and special-operations requirements. Previous user evaluations have determined Hero-30 to be extremely flexible and simple to operate for small-unit operations.
"We are eager to begin work with Raytheon—one of the world's most innovative technology and defense companies. The Hero-30 plays a significant role for ground forces regardless of the operating environment," said Noam Levitt, UVision chief executive officer. "Our partnership with Raytheon provides valuable battlefield intelligence and the capability to directly engage enemy threats when necessary."
UVision designs, develops and manufactures smart innovative, cost-effective, lethal aerial loitering systems for customers worldwide by a professional management team from leading Israeli defense companies. UVision delivers loitering systems based on aerodynamic platform configurations that are tailored for unique flight qualities, surveillance, advanced airborne guidance and navigation systems, precision attack munitions, and command and control stations fully integrated with communication links.