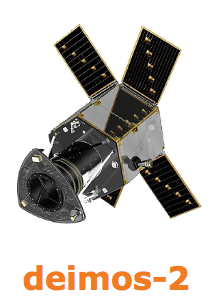 UrtheCast Corp. (TSX: UR) ("UrtheCast" or the "Company") and its subsidiary, the Earth Observation company Deimos Imaging SLU ("Deimos Imaging"), will be supplying Earth Observation products and services from the Deimos-2 satellite, during an initial period of three years that could be extended up to five years per a contract with the Brazilian Ministry of Defence's Aeronautics Command (COMAER) that exceeds $2.6 million U.S. dollars (the "Contract").
Payments are expected to be spread equally over the initial three-year period. Under the Contract, Deimos Imaging will collect new satellite imagery and provide access to the catalogue of archived imagery. The data will feed the geo-information needs of the Brazilian Government and Institutions, accelerating and improving actionable decision making in a wide range of applications and its its multi-resolution virtual constellation of over 30 satellites guarantees exceptional revisit capabilities worldwide. .
Jamie Ritchie, Chief Commercial Officer at Deimos Imaging stated that they are very excited and proud to deliver their best-in-class services to the Brazilian Ministry of Defence for the first time. The award of this contract reinforces their increasing role as key provider of imagery and geoinformation products worldwide.