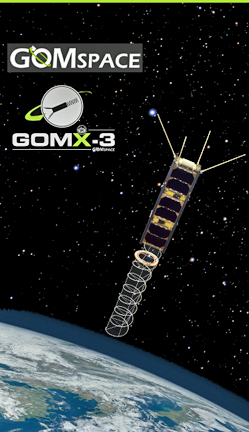 Aerial & Maritime Ltd ("A&M") a subsidiary of GS Sweden AB ("GomSpace" or the "Company") has secured an investment of 7.2 million USD from GomSpace, the Investment Fund for Developing Countries ("IFU") and an African investor for financing of the activities of A&M.
The objective of A&M is to own and operate a constellation of nanosatellites to be launched into a low-inclination Equatorial orbit. The satellites will be capable of monitoring the whereabouts of civilian aircraft and vessels in an area spanning from 37 degrees North to 37 degrees Southern using ADS-B and AIS-signals, respectively. A&M will have its own management independent from GomSpace. A&M will have its first operational subsidiary in Accra, Ghana. The official registered address will be in Port Louis, Mauritius.
According to Niels Buus, the CEO of GomSpace, as his firm is a technology provider and not a service provider, it has been important for GomSpace to exploit the firm's pioneering knowledge in airline tracking from nanosatellites in an operation that is independent from GomSpace—the company ownership will, therefore, be as a purely financial holding, managed through our participation on the Board of A&M.

Tommy Thomsen, the CEO of IFU, added that thanks to the services provided by this project, safety and revenue from the aviation and maritime activities of these countries will improve.