[SatNews] Multiscreen innovator SeaChange International, Inc. (NASDAQ: SEAC) has become the newest Patron member of CASBAA, the association for the multi-channel audio-visual content creation and distribution industry across Asia. SeaChange's participation will be led by its Asia Pacific SVP and GM Dave Ulmer, who has been appointed to CASBAA's Council of Governors. Comprising senior representation from Asia Pacific's leading television programming, distribution and technology providers, the council drives the organization's agenda and focus.
CASBAA CEO Christopher Slaughter commented, "The television industry at large is facing dramatic change and CASBAA will do its part to ensure this translates into opportunity for our membership across the region. With a strong voice and expertise from technology leaders like SeaChange, CASBAA can more effectively help broadcasters and programmers to bridge to multiplatform models including OTT."
SNL Kagan forecasts that Asia Pacific's current base of 518 million multi-channel video subscribers will grow to over 619 million within five years, with revenues climbing from $37 billion to over $52 billion in this period. In the rapidly emerging OTT video category, the research firm forecasts subscription VOD to surpass 91 million paid subscribers and over $4.69 billion in revenue by 2018.
SeaChange CEO Jay Samit said, "The sweeping uptake of mobile broadband is making way for subscription and ad-supported OTT to complement service provider video and fill the void in underserved regions. In collaboration with CASBAA, SeaChange aims to help top quality video services become accessible to more consumers across platforms.
Dave Ulmer said, "Unlike any other professional association in Asia Pacific, CASBAA is instrumental in facilitating vital collaboration among TV's stakeholders, which results in best practices that move us all forward. I'm honored to bring a new voice to CASBAA for technology providers, as well as for SeaChange's customers throughout the region."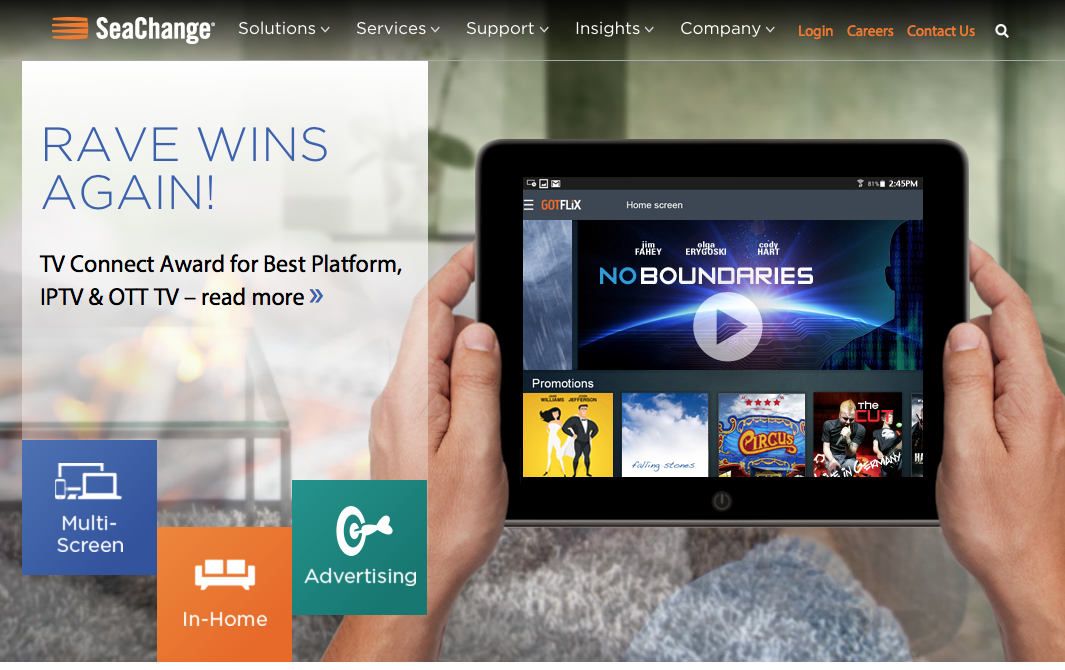 Ulmer, an APAC TV industry veteran, has previously served as an advisory board member for CASBAA and as Vice Chairman of the Mobile Entertainment Forum. Prior to joining SeaChange, he was Managing Director, Digital Home and VP, Global Cloud Business for SingTel, Southeast Asia's largest telecommunications company reaching 500 million broadband, wireless and digital TV subscribers across 25 countries.
Ulmer will participate in the Satellite Industry Forum 2015 (Singapore, June 1) on the panel Staring the Future of TV in the Face – A Watershed for the Satellite Industry, to explore the effect of new concepts and technologies like OTT and IPTV on transponder usage and space segment procurement. Visithttp://info.schange.com/bca2015 to book a meeting with SeaChange during this conference andBroadcastAsia 2015 (Singapore, June 2-5).
For two decades SeaChange has supplied revenue-generating platforms to cable, telecommunications and broadcast video service provider customers throughout Asia Pacific, from very large and established national operations to smaller, local systems. SeaChange's expert workforce serves this region from Hong Kong, India, Japan, New Zealand, the Philippines and Singapore.